Continuing its long history of influential scientific publishing, Philosophical Transactions B publishes high quality theme issues on topics of current importance and general interest within the life sciences, guest-edited by leading authorities and comprising new research, reviews and opinions from prominent researchers. Each issue aims to create an original and authoritative synthesis, often bridging traditional disciplines, which showcases current developments and provides a foundation for future research, applications and policy decisions. Issues are either based on the internationally acclaimed Royal Society discussion meetings or are stand-alone topics commissioned by the journal or proposed originally by the guest editors.
John Pickett is a chemist who is celebrated for his pioneering work on insect pheromones. He has made remarkable discoveries relating more widely to chemical signals, known as semiochemicals, which mediate communication between insects and the interactions between insects and plants. His contributions to the field of chemical ecology have significantly improved pest management and agricultural sustainability.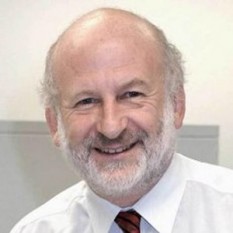 He made the first chemical characterisation of mosquito, sandfly and aphid sex pheromones and was also first to report the presence of synergy between pheromones and plant-derived semiochemicals. The impact of his work reaches far beyond the scientific community, contributing to a greater and more widespread understanding of chemical communication in natural and agricultural ecosystems.
John has received a significant number of honours and awards, including the 1995 Rank Prize for Nutrition and Crop Husbandry, and the International Society of Chemical Ecology's 2002 Silver Medal. In 2004, he was awarded a CBE for his services to biological chemistry, the 2008 Wolf Prize in Agriculture and in 2014 he was elected Foreign Associate of the US National Academy of Sciences for his role as "an international driving force in the science and application of chemical ecology and in fostering advances in integrated pest management and agricultural sustainability".
What was your previous experience with Philosophical Transactions B?
I have been involved in organising Royal Society discussion meetings (and their associated publications) and authored papers published in the journal over the last 30 years. Indeed in 1985 I published a paper upon which much of my subsequent work has been based, including that presented in my Croonian Prize Lecture, "Plant and Animal Communication" (2008).
What is the attraction of becoming the Editor in Chief of this journal?
An opportunity to maintain and develop the journal in its position as a world leading publication in the life sciences.
What will be your biggest challenge as Editor?
To capture ever more highly impacting life science.
What advice would you give to someone who wants to guest edit an issue for Philosophical Transactions B?
To be as ambitious as possible in choosing prospective co-contributors.
What do you see as the biggest threat to the journal?
The general threat of research funding particularly for fundamental science.
If there was one thing that you would change about the scientific publishing process, what would it be?
The over proliferation of routes and vehicles by which we are reporting our science.
What do you do in your spare time?
I am a jazz trumpeter in a six piece jazz band, 'Christine and the Stackyard Stompers'.