Royal Society journal collection: science in the making is live.
Like most publishers, our content didn't publish online first until 1997, so we have been busy updating the earlier content to make it easier to search, find and explore. In previous blog posts about the project the team have talked about the digitisation process, how we have made decisions about metadata, and the importance of language. For us this has been a massive undertaking as our content dates back to 1665!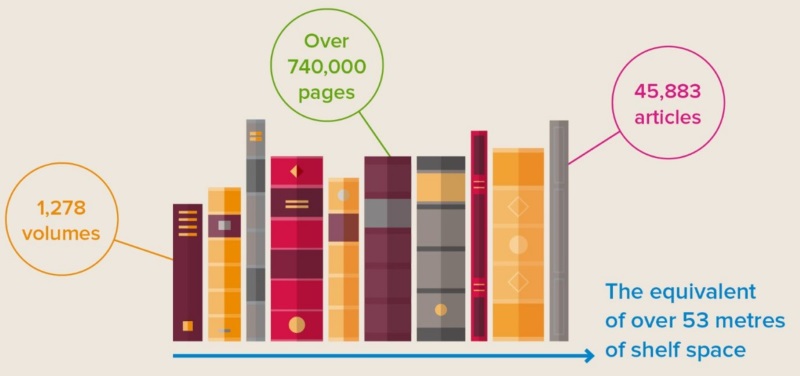 Start exploring
Now that the project is live we would like you to use it and let us know what your favourite article is by commenting below or tweeting us @RSocPublishing with #ScienceintheMaking.
You can search all of our content in the normal way but to get you started we have created a list of some influential papers published in Philosophical Transactions that are included in the archive.
My favourite is A description of certain stones figured like plants, and by some observing men esteemed to be plants petrified: Communicated to the Publisher by the same Mr. Lister, from York Novemb. 4th. 1673, but we have also included work by Alan Turing, Kathleen Lonsdale, Isaac Newton and Caroline Herschel.
Want more?
We have an extended version of the archive available too, which would give your institution perpetual access to content from 1665-1996 and its own copy to include in its repository, perfect for data mining, complete with:
An indexing database allowing for improved search
Extended metadata and math ml
No annual maintenance fee
Higher resolution images
Find out more about Royal Society journal collection, including more article collections and how to recommend it to your librarian. Don't forget to share your favourite article with us.