Now that we have entered a new decade, Commissioning Editor, Alice Power, looks back on a great year for one of our oldest journals.
As the world's longest running science journal, Philosophical Transactions A aims to continue its influence by publishing high quality theme issues on topics within the physical, mathematical and engineering sciences. This large scope allows the journal to publish across a myriad of different topics, and our issues in 2019 were no exception, ranging from a celebration of Srinivasa Ramanujan's work to the physics and chemistry of ice.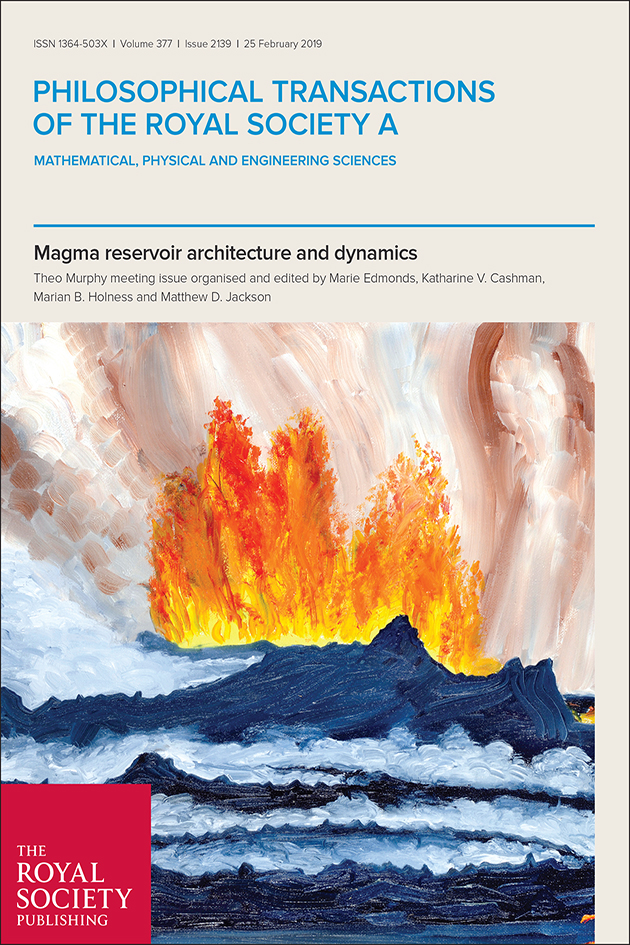 2019 facts and figures:
26 issues published, equating to a total of 354 articles in over 5449 pages
942 authors from 45 countries
41 Open Access papers
1232 reviewers invited (and over 706 reviews completed)
In total, our papers published in 2019 have been accessed over 114,000 times
In terms of citations, Issue 2139 is the most cited for 2019, with a total of 57 citations. This issue is based on a Royal Society Theo Murphy meeting, and focuses on 'Magma reservoir architecture and dynamics'. The most cited paper of 2019, with a total of 11 citations, comes from Issue 2138 and explores how bioinspired surfaces can help us to collect water from fog.
Issue 2141, 'Fusion energy using tokamaks: can development be accelerated?', is our most accessed issue of 2019, with a total of over 10,000 full-text article downloads. This issue features our most 'talked about' paper for 2019; an article exploring the performance of the tokamak fusion system which has accumulated an Altmetric score of 49.
Finally, our most accessed paper, with a total number of over 3,000 full-text article downloads, is 'Big data: the end of the scientific method?' which explores a number of thought-provoking questions such as 'Are we facing a new epoch in which the power of data renders obsolete the use of the scientific method as we have known it since Galileo?'
Although we would love to mention every issue, we can of course only provide you with a taster of the articles published in 2019. So to explore all of the issues published in Phil Trans A in 2019 (and back to the 1600's!), visit our website now.
We are always looking for new Guest Editors and topic ideas, so please get in touch if you are interested in working with us in 2020!