Sharing and promoting your article to ensure that your publication is seen by a wide and relevant audience is key to maximising the impact of your research. Here are the Royal Society Publishing team's top tips for promoting papers published in our journals:
Inform your institution's press office, and put them in touch with the Royal Society press team to maximise the chances of getting your work covered by the media. Ensure that you've written a lay abstract which tells the press why your work is important in a way that is understandable by non-experts – we will ask for this during the final submission process.
Tell your colleagues. Sharing information about your paper directly with colleagues by email, on academic hubs or via subject specific listserv services is a key way of spreading your news. Use the 'share' link on the article page on our site to do this in one easy step.
Add the published paper to your bibliography on your institutional website, into your ORCID account and any other online collections of your publications. You should link directly to the paper on the journal's website.
Add a link to your paper to your email signature.
Use social media to make your work more visible and help increase downloads and citations. Sites such as Twitter, Facebook and WeChat are a growing resource for academic information. Add a photo or video to grab attention, and don't forget to tag your co-authors and institutions. Writing a short Twitter thread summarising your paper can be more effective than just tweeting a link. Don't just tweet once – tweeting every few days after publication can reach a bigger audience.
Make use of academic groups and relevant societies and organisations on social media channels such as Facebook, Twitter and LinkedIn. Tag us (Twitter: @RSocPublishing and Facebook: RoyalSocietyPublishing) or use the journal's hashtag and we'll share it!
Creating a short video abstract explaining your work can be a very useful tool for attracting attention. Host it on YouTube and share it on social media.
Do you have a good story? If so, talk about your work! We love interviewing and publishing guest blogs from our authors and editors, so if you would like to write for the Royal Society Publishing blog or appear in one of our videos please get in touch.
Link to your work from Wikipedia and other relevant online resources.
Post your accepted manuscript on a website or repository ('green open access').
Monitor your article's impact
Did you know that it's very easy to see the results of all your promotional work? Look at your article's metrics by clicking on the 'Details' tab alongside your published article to find information on how much usage your paper is getting.
The 'Altmetric donut' shows you where your paper has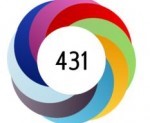 been talked about online, providing a great resource for getting immediate feedback on your work. You can click through to more detail on the Altmetric site.
You can also see the number of times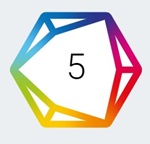 the article has been accessed, and the number of citations. Clicking on the Dimensions 'citation badge' will take you to more details about where your article has been cited and how your paper compares with others.
We hope that you find this useful when your next paper publishes. Please don't hesitate to contact us if you have other ideas or need any tools to help you. In the meantime, in conjunction with your own efforts, we will continue to do our bit to assist in the dissemination and discoverability of your paper. Our journals are included in Google Scholar, PubMed, Scopus, Web of Science and other indexing and abstracting services, and own dedicated press, marketing and social media campaigns routinely promote many of the papers we publish.