Royal Society Library staff have recently been working with our colleagues in the Public Engagement team to shape an upcoming online event.
Last year, historian of science Professor Simon Schaffer was awarded the Society's 2019 Wilkins-Bernal-Medawar Medal (known informally as the 'WBM'). This annual award is linked to a public lecture, which usually takes place in Carlton House Terrace the following May. This being the year of Covid-19, timings and formats have changed somewhat, and Professor Schaffer is now taking part in 'Defining science through history', a conversation-style event on Thursday 26 November at 6pm GMT which you can watch live on the Royal Society YouTube channel.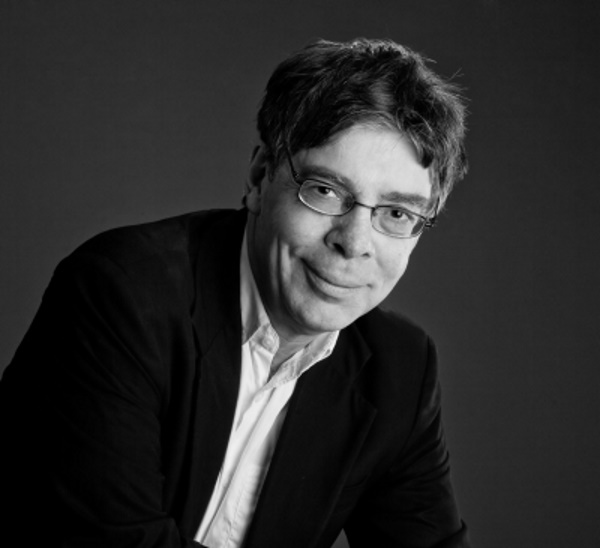 Professor Simon Schaffer
As noted in our online event description, Professor Schaffer:
'has revolutionised the definition of science in history – showcasing science and experimentation throughout the centuries not merely as accidental or a systematic testing of theories, but as a creative process firmly rooted in the gritty realities of everyday life. From the history of machines and automata and how they have defined human thought throughout the ages, to the narratives of scientific instruments, glass prisms and optics, Schaffer … gets to the very heart of scientific experimentation and its social and political contexts.'
He follows in a long line of distinguished winners of the WBM Medal and Lecture, first awarded in 2007 after the merger of earlier series which took place on a three-year cycle: the Wilkins Lecture on the history of science, the Bernal Lecture on the social function of science, and the Medawar Lecture on the philosophy of science.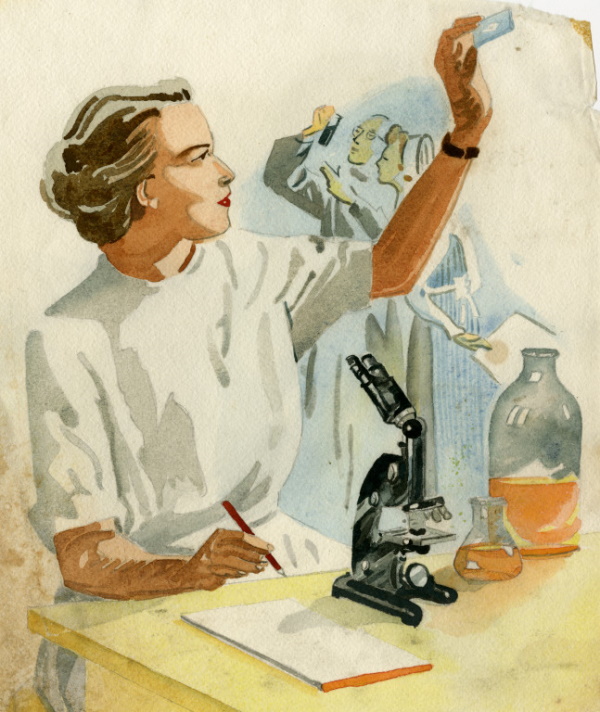 'Woman with microscope': half-length portrait of an unnamed woman holding a microscope slide up to the light (Picture Library RS.14159)
You can find videos of some of the more recent WBM lectures on our website, including Roger Highfield's entertaining take on 'Heroes of science' from 2012 (complete with an audience-tickling shot of Sir Paul Nurse on his motorbike just after the five-minute mark), Michela Massimi's 2018 talk on 'Why philosophy of science matters to science' and, most recently, Mark Jackson looking at 'The biological and cultural roots of the midlife crisis' in his lecture given in May 2019. Some of the lectures appear in print in our journal Notes and Records: here's Melvyn Bragg's piece for our 350th anniversary in 2010, 'Observations of an amateur on the history of the Royal Society'.
Do tune in to the online event on 26 November with Professor Schaffer. I've had a sneak preview of some of the starter questions that we're planning to throw in his direction and, without revealing any spoilers, I can assure you that it'll be a fascinating discussion. 'See you there' – virtually, at least!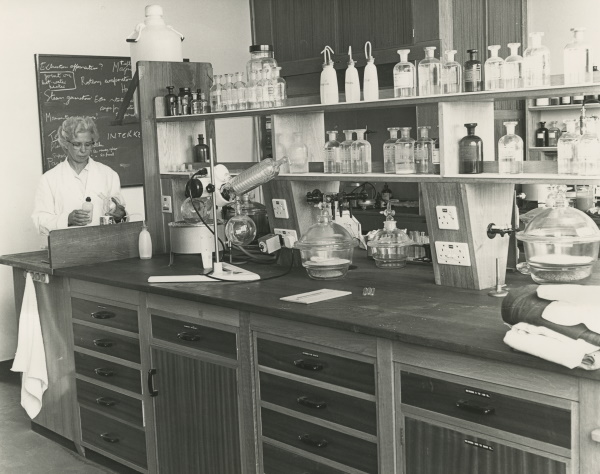 Rita Cornforth in her laboratory, ca.1960s (Picture Library RS.12369)