We asked Associate Professor Shweta Bansal (Georgetown University) and Associate Professor Nyeema Harris (Yale University) a few questions about their backgrounds, current research and their motivation behind joining the journal's editorial board.
Shweta Bansal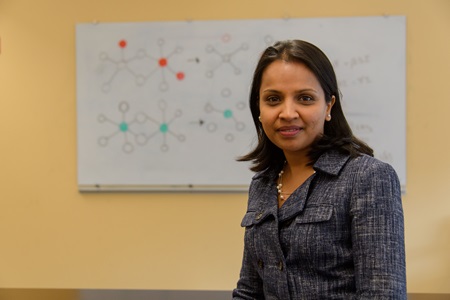 Tell us more about your field of research?
I am a behavioral infectious disease ecologist and am passionate about the link between social behaviour and disease transmission. Some of the questions I address with my collaborators are: How do we measure the structure of social interactions that underlie disease transmission? How do spatial and social structure interact to structure disease risk? How are social systems structured to prevent disease transmission and evolution? How do we leverage knowledge of socio-demographic and behavioral processes for the design of infectious disease surveillance and control policy? We work on these questions by integrating large-scale behavioral and disease datasets into data-driven spatial, network, or dynamical models.
What has been the biggest influence on your career?
I am grateful to the mentors and collaborators who have shaped my science and what I value as a scientist. But I'll credit the junior scientists I've been lucky enough to work with as the biggest influence on my career. Being an interdisciplinary research group means each team member brings a unique perspective that contributes to the greater whole. Thus, each trainee (from undergraduate students to postdoctoral scientists) has positively and significantly affected the trajectory of my research career, giving rise to new questions and directions that we've explored as a team.
Why did you join the Proceedings B Editorial Board?
My scientific field is evolving rapidly at the moment. The pandemic has put infectious disease modelling front and center and highlighted both opportunities and challenges we need to tackle to remain relevant. Simultaneously, there is a movement happening in all of science, a call for diversity and inclusion that is ringing across the US and in so many parts of the world. Both of these forces provide us an opportunity to mold the field for the future, as an equitable and just field doing impactful cutting-edge science. In the meanwhile, scientific publishing is going through its own evolution, but remains critical to the broad dissemination of new findings and shaping who gets a seat at the table. By being part of the Proceedings B Editorial Board, I hope to contribute to growth in both these areas.
What advice would you give to early career researchers to help them to get their research published?
I would suggest three things:
Strategize how to maximize interdisciplinary impact: While we all value interdisciplinarity, it can prove to be challenging to publish research that spans multiple disciplines. To address this challenge, I recommend making a publication plan in collaboration with all project members ahead of the start of the project and revisiting it throughout. Such a plan should evaluate the contributions the work has to make to each discipline represented and identify the journal(s) best suited to highlight those contributions. This plan might reveal that the best strategy is to aim for multiple manuscripts sent to different disciplinary journals, rather than aiming for a single interdisciplinary manuscript.
Tell a story: One of the goals of scientific journals (even disciplinary ones) is to reach wide audiences, and as an author you can facilitate that by telling a story through your findings. To achieve this, you might start by describing your work as a few key points as you might summarize them for a journalist, a policy maker, or a member of the public. That process of distilling a complex study down to a few points makes it easier for me to improve the manuscript itself, helps make a case to journal editors (e.g., in a cover letter) as to why they should consider the work, and helps disseminate findings to stakeholders and the public after publication.
Grow your reviewer pool: Peer review at journals is a critical part of the scientific publishing process. But authors can engage with peer review before journal submission. Share your manuscript with trusted colleagues who will help reveal blind spots in your results or writing. Then, increase your reviewer pool further by posting your work as a preprint to seek input from the larger scientific community and improve your manuscript before journal submission. In fact, posting to a preprint server can even help your work get noticed by journal editors. (Read about the success of the Proceedings B program to solicit articles from the preprint server, bioRxiv).
Nyeema Harris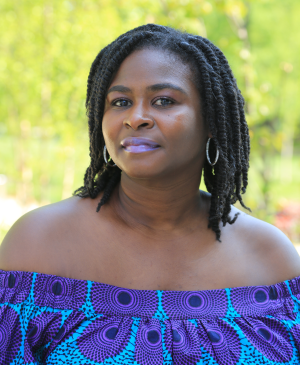 Tell us more about your field of research?
I am a wildlife ecologist with specific interests in studying carnivore ecology, behaviour, and conservation across spatial scales. As an avid nature-lover, my most transformative experience stemmed from witnessing lions hunt in Kenya as a youth growing up in Philadelphia, PA. In the work of my Applied Wildlife Ecology (AWE) Lab, I aim to facilitate exposure, broaden participation in who has agency and contributes to knowledge production, and stimulate an awe for the natural world. I joined the faculty this year in Yale's School of the Environment as an Associate Professor. My work spans the globe and ecosystems including urban environments, the tropics, agricultural matrices and African protected areas. Ultimately, I strive to be a socially relevant ecologist by implementing inclusive scholarship that contributes to promoting wildlife persistence and coexistence.
What has been the biggest influence on your career?
The lack of diversity and inclusion has been the biggest influencer and motivator on my career to date. As a Black woman in academia, I am repeatedly asked why I've chosen this affiliation given the often harsh and toxic climate. The first thing I often state is that affiliations are dynamic and should match your desired impact. I know I can do research with multiple affiliations - Federal or State Governments, non-governmental organizations, or museums. But a driving force in defining my impact now is changing what my field looks like (i.e., who participates) and how it behaves (e.g., climate of promoting inclusive excellence, practice of ecology). And this impact for me happens best in the academia where my colleagues are training the next generation of -ologists. I believe without broadening participation in who cares, studies, and is inspired by nature's interactions and functions, ecologists will become obsolete.
Why did you join the Proceedings B Editorial Board?
Proceedings B is definitely one of my favorite journals. I chose to join the board to broaden my intellectual community. I am interested in building a global footprint in my contributions to ecology. Therefore, affiliating with a journal with a wide breadth of disciplines, approaches, and geographies was attractive. I also recognize the standards of scientific practice is governed by the publishing culture and want to contribute to promoting more diverse voices.
What advice would you give to early career researchers to help them to get their research published?
Getting friendly reviews from mentors and discussing manuscript idea with editors (at conferences, etc.) prior to submission can be very helpful. As research is getting conceptualized, researchers should consider alternate hypothesis and once completed alternate interpretations - this widens relevance and audience. Increasingly, there is great appeal in translating research to the general public. Therefore, I would encourage early career researchers to scrutinize their story for the wow factor to help with casting the narrative and highlighting the significance of their work.
Proceedings B is looking to publish more high-quality research articles and reviews in the fields of behaviour, ecology, evolution, infectious diseases and conservation. If you have an idea for a review, we strongly encourage you to submit a proposal. Find out more about the submission process.
------------------------------------------------------------------------
Image credits:
Harris: Yale School of the Environment Communications
Bansal 1 & 2: Phil Humnicky/Georgetown University