We are pleased to welcome all new Associate Editors starting their terms to the Proceedings B Editorial Board in 2022. We recently asked two new Associate Editors in ecology, Michelle Tseng (University of British Columbia) and Fanie Pelletier (Université de Sherbrooke) about their backgrounds, current research and their motivation behind joining the journal's editorial board.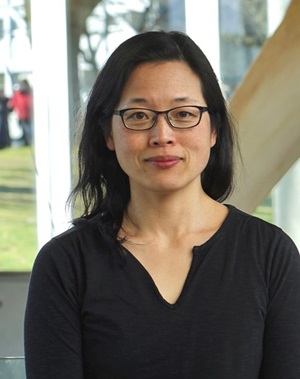 Image credit: photo taken by Sylvia Heredia
Michelle Tseng
I am an Assistant Professor in the Departments of Botany and Zoology, and the Biodiversity Research Centre at the University of British Columbia, in Vancouver, Canada. My lab investigates ecological and evolutionary responses of insect and aquatic communities to warming. We are particularly interested in how species interactions (e.g. predator-prey, competitors) affect population and community responses to warming temperatures. We run a lot of lab-based experiments and also test whether these lab-based results apply in nature.
I have long been a fan of Proceedings B, and I often highlight papers from this journal in the classes that I teach at UBC. I appreciate the very wide breadth of topics published in the journal as well as the commitment to a fair and equitable review process. My personal philosophy is that the goal of the publication process should be to find the best natural home for the study, and to make the study the best that it can be. As an academic community, we can improve each other's science and still be kind and empathetic.
I'm excited to meet and learn from the editorial team at Proceedings B, and I'm also looking forward to seeing some of your best work submitted to the journal.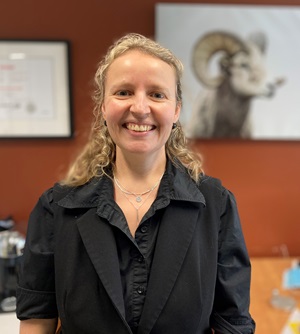 Image credit: photo taken by Benoit Guillemette
Fanie Pelletier
I am a Professor in biology at Université de Sherbrooke, Québec, Canada. I am passionate about ecology and evolution. My research interests include behavioral ecology, population dynamic and evolutionary demography. I am mainly interested in the effect of human activities including harvest and climate change on wildlife, but I also work on aging and the evolution of life history in both wild animals and humans. My group is involved in the long-term monitoring of several populations of birds and mammals where we followed the fate of marked individuals in nature. For example, we have been monitoring marked wild sheep in Ram Mountain, AB, Canada since 1972. I am also very involved in the popularization of science to the general public. I hold Proceedings B close to my heart: it has been part of my academic life since grad school (for over 20 years now!) as a reader and even as a co-author of one of my first papers. I am very proud and excited to now contribute to the publication process of impactful research for this excellent journal.
Proceedings B is looking to publish more high-quality research articles and reviews in the fields of ecology and evolution. Find out more about the submission process and consider submitting your paper today.