The latest Proceedings B Special Feature entitled 'Despite COVID: showcasing new research in evolutionary biology from academic caregivers in the middle of a pandemic' presents a diverse collection of evolutionary research by academic caregivers. Guest editors Loeske Kruuk (University of Edinburgh), Sarah Brosnan (Georgia State University) and Maurine Neiman (University of Iowa), all three senior editors at Proceedings B, tell us more about the feature and how it came about.
---
The lockdowns of COVID-19 were especially hard on academic caregivers, who had to juggle working from home alongside children or other caretaking responsibilities. Caretaking all too often falls on women, translating into disproportionate consequences for a group that is already underrepresented and marginalised in academia. We here push back against these forces by providing academic caretakers who were impacted by COVID-19 lockdowns an opportunity to showcase high-quality evolutionary biology research. We focus primarily but not exclusively on women and early-career researchers, as these are the groups that stand to be disproportionately impacted by COVID-19-related disruptions. We are delighted to present a fascinating and diverse body of research led by these caretakers, ranging from the evolution of the host protein bound by SARS-family viruses in bats and the cascading consequences of inherited stress responses in wild lupins, to evidence for over-representation of females as study subjects in life history-focused research and the discovery of rapid plastic responses in birds to the pandemic world.
The Special Feature came about in response to discussions with colleagues, the editors' own experiences, and social media stories of the challenges of keeping academic research going whilst home-schooling and caregiving during lockdown. Loeske had read the PLOS Biology Fulweiler et al. 2021 paper, which sets out suggestions to help with these challenges, including that publishers could invite articles and expedite submissions from academic mothers. She raised the idea with the Proceedings B office and other editors - and was very pleased by the positive response.
About the guest editors
Loeske Kruuk is a Royal Society Research Professor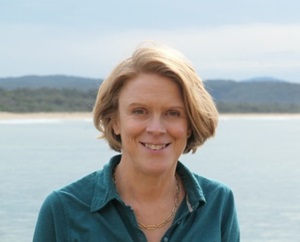 at the University of Edinburgh. She is an evolutionary ecologist with interests in how evolution works in natural environments. Her research focuses on long-term individual-based studies of wild animal populations, and the role of genetics and the environment in shaping life history variation and temporal dynamics, including responses to climate change.
Sarah Brosnan is a Distinguished University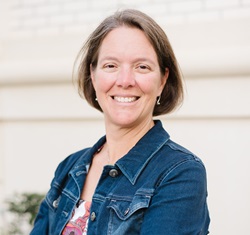 Professor of Psychology, Philosophy and Neuroscience and Co-Director of the Language Research Centre at Georgia State University. Her research focuses on the evolution of decision-making in humans and other primates. A major focus of her work is how individuals decide when and with whom to cooperate, and how inequality impacts these decisions.
Maurine Neiman is a Professor in Biology at the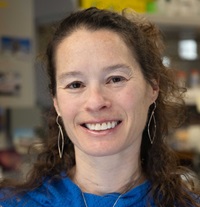 University of Iowa, jointly appointed in the Department of Gender, Women's, and Sexuality Studies. She is also the Provost Faculty Fellow for Diversity, Equity, and Inclusion at the University of Iowa. Maurine's research interests are primarily focused on the maintenance of sexual reproduction, with a newer and expanding focus on diversity, equity, and inclusion in science.
---
Special Features in Proceedings B aim to highlight a topic of particular importance or interest to biologists and include both review and research articles covering different aspects of it. If you have an idea for a new feature, please get in touch with us to discuss (proceedingsb@royalsociety.org).
Image credits
Top image - Shutterstock
Sarah Brosnan - Megan Metcalf of maemaestudios.com
Maurine Neiman - University of Iowa
Loeske Kruuk - Patrick Meir