Last week a group of students gathered at The King's School Canterbury for the first conference on science and communication organised by the Young Scientists Journal.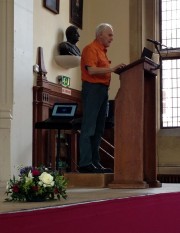 Nobel Prize winner Sir Harry Kroto kick-started the event by explaining how his interest in the world around him led him to pursue a scientific career. Harry originally wanted to be Superman, but when that was unachievable he directed his attention to art and design, music, film, and of course science. It was this curiosity that helped Harry appreciate that creativity is needed to be a good scientist.
The day continued with the opportunity to attend two workshops run by various guest leaders, which leads us on to why we were there…
Our workshop 'Peer Out' informed the students about the evolution of the scientific journal, and some of the issues facing publishers today. One of the key points was the explosion of journal titles since the dawn of time, or better known as the internet. 'Real or Fake' amused our audience when they discovered that NanoLetters and Gold Bulletin are legitimate journals, which shows just how obscure journal titles have become.
The students then participated in two games: one on peer review and article impact, where students were accepted or rejected by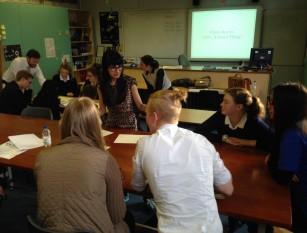 their peers based on journal selection criteria, and a second game debating the pros and cons of Open Access (OA). Each group discussed OA in developing countries, the impact of OA on medical research, and the costs of OA.
Other workshops running in parallel focussed on social media, the psychology of science communication, sharing videos across the world, and science journalism. To close the conference there was a question and answer session with all the workshop leaders, and presentations from the two poster prize winners. The day was both interactive and fun and hopefully inspired the next generation to be creative in their approach science and its communication.
The Young Scientists Journal (YSJ) was founded in 2006 by a small group of students at the King's School in Canterbury, with the support of Christina Astin (head of science). The aim of the publication is to give promising students a head start with their communication skills in the context of a real journal. YSJ is written and edited by students and so far has published 14 issues with about 200 articles submitted from student authors all over the world.
Want to know more? Contact the Chief Editor Sophie Brown: editor@ysjournal.com