This is the real-life story of how the "can do and want to" attitude of the Senior Leadership Team has enabled its Middle Leaders to raise what Dr Spela Godec from University College London calls 'Science capital' at Willow Brook Primary School in East London, which in 2015 became part of the Griffin Schools (Multi-Academy) Trust.
Soon after I started at Willow Brook in 2016, my senior colleagues supported my application to become a Raspberry Pi Certified Educator. Whilst the Raspberry Pi is clearly intended as piece of "ed-tech" and fantastic for raising science capital especially in secondary schools, the experience of the Skycademy high altitude balloon flight as well as other physical computing applications offers a much wider range of cross curricular learning opportunities.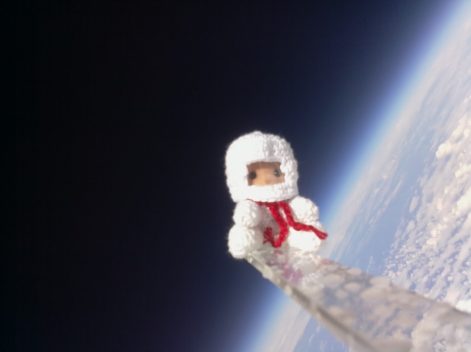 An image from a weather balloon at the edge of space
The high altitude balloon flight and ESA's Astro-Pi challenges clearly have direct links to the topic of "Earth and space" in KS2 science as well as maths, computing and geography. But they also have the potential too for children as young as Early Years to be involved with a whole sequence of story-telling and writing. For the rest of the primary cohort, particularly in KS2, writing opportunities include obtaining formal correspondence with official organisations, publishing instructions or recounting learning experiences. Filming or video-recording such learning experiences has the potential for participants to work towards an Arts Award including scope for links to music for those who choose to compose a score to accompany the video footage or animation.
By embracing such a cross-curricular approach, the standard of teaching and learning for computing at Willow Brook meant that the school became accredited as a BCS Computing at School Lead School. It was through this network and the power of social media Willow Brook received from Code Club UK enough micro:bits to set up an exceptionally popular (over-subscribed) after school Code Club. When micro:bits were initially introduced to schools in 2016, they were only being offered to Year 7 children in secondary schools. Following the success of the after school club offer, coding using micro:bits has become established as part of the in-timetable curriculum for computing in Year 5 (9 to 10 year olds). By adopting such an approach, the school attracted international interest and recognition as "a world class pioneer in teaching computing", from official delegations arranged by British Council representatives working in Hungary and India.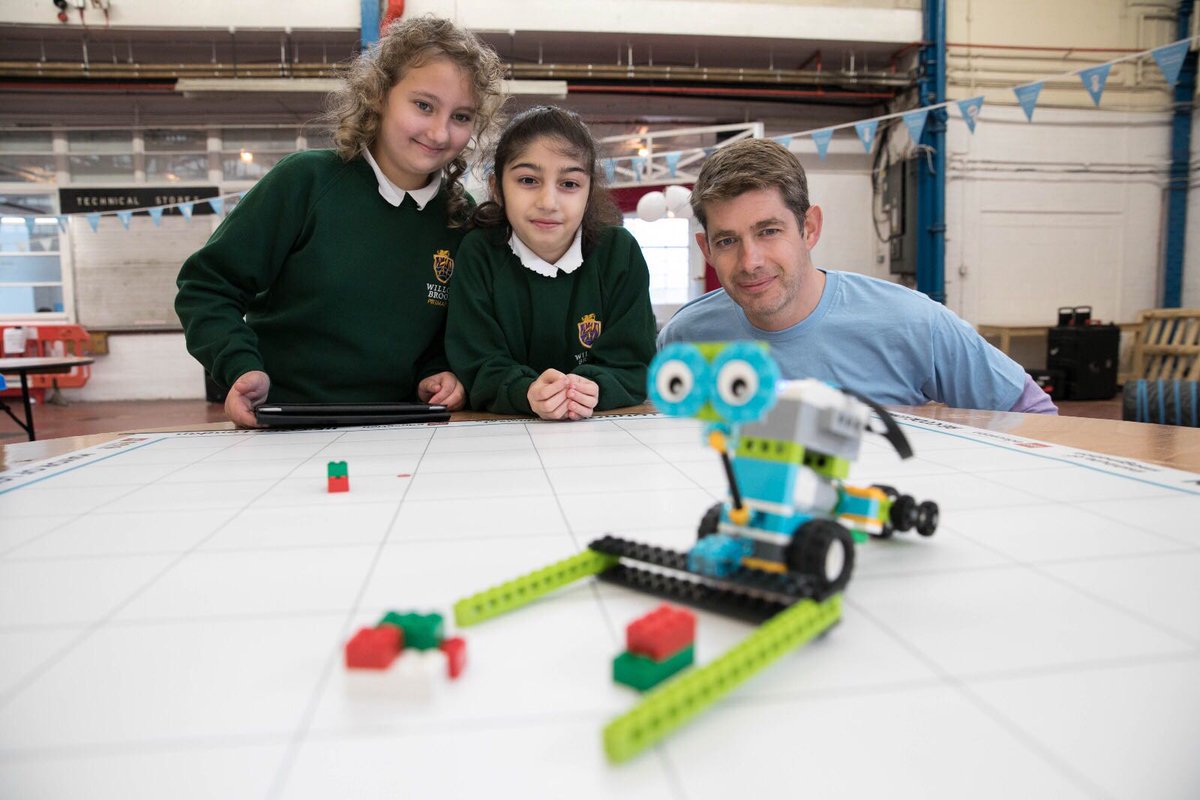 Students from Willow Brook Primary programming robots
In my eagerness to want to work with Raspberry Pi, I established a collaboration with Kano Computing which began in January 2018 where the children were able to build their own computer using the Kano Computer Kit Complete. Working with Taylor Chustz, the Community Engagement Manager at Kano the aim was to develop materials and activities to show that STEM based subjects could be creative and artistic. Along with Christchurch Primary in Whitechapel, we were able to talk about our experiences in a podcast for The Guardian's Chips with Everything feature.
Another of my personal highlights from school year 2017-18 was being invited to be one of the first schools to take part in the Mayor of London's collaboration with Lego Education RE:CODE London coding and robotics challenge. The children who took part included those who would not usually be able to access the National Curriculum so demonstrating how inclusive teaching and learning coding and physical computing can be. Willow Brook was subsequently fortunate enough to be invited by a senior Manager from Lego UK to demonstrate the experience at the Houses of Parliament to Vicky Ford MP who at the time was a member of the cross-party Science and Technology Parliamentary Committee.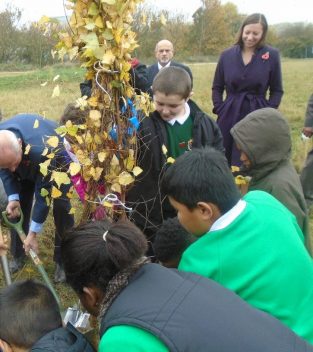 Students at Willow Brook planting a tree from the Woodland Trust
Science capital of course is not just about engaging children through physical computing and learning to code. Through a donation from Osborne Construction, Willow Brook have two bug and bee hotels. The structures were built by volunteers from the company using waste materials that would have otherwise been added to landfill from a local regeneration construction site. Willow Brook is also quite literally branching with an offer from The Woodland Trust of 420 saplings – sufficient to cover an area of over 7,000 square metres or equivalent in size to the pitch at Wembley Stadium or a double row of hedging 85 metres in length. The saplings will be planted in a park within a very short walking distance of the school as part of a woodland planting project established by Waltham Forest Council in 2016.
Such rich teaching resources enables a cross-curricular approach to be applied with National Curriculum statutory requirements for a wide range of subject from maths to music as well as art and PE to be directly achieved. This is in addition to the statutory elements in science where it will be possible for children to be working towards the British Science Association CREST Awards. There will also be wider impacts beyond the positive effect on the science capital for those directly involved in the planting and subsequent management or data collection from the site – specifically: making a contribution towards combatting climate change; impact on the local eco-system as a flood defence; biodiversity rebalancing and building ecological resilience; improving health and well-being by contributing towards the reduction of air pollution and providing some natural "air-cooling" benefit along with the "Green Gym" opportunity for the local community. The longer lasting legacy will be extending the establishment of a new woodland which if preserved could enrich science capital for many generations to come.