When it comes to the prospect of publishing your work, choosing the right venue can often be a difficult task, particularly if you are just starting out in your research career. Selecting a journal to publish in makes a statement to the community around you, and you want to choose the journal not only best suited to your research, but one which will enhance your reputation and help get your work cited by others. With so many prestigious journals out there, which one is going to give you the best chances of publishing successfully? Here, we help you make that decision by highlighting the benefits of publishing in Open Biology.
Open Biology was created in response to requests from scientists for a specialist journal publishing leading research in cell and developmental biology, molecular and structural biology, biochemistry, neuroscience, immunology, microbiology, and genetics. In 2011, it launched as the Royal Society's first fully online, open access journal dedicated to pure cell and molecular biology; fields in which Royal Society Publishing had not traditionally ventured and in which we were relatively unknown. Since this time, the journal is proving to be a popular place to publish high quality lively reviews, and novel scientific and technological breakthroughs, establishing itself as an influential international journal.
Our aim is to put the review process back into the hands of actively practicing scientists and we have collaborated with Publons to offer an Author feedback feature. This feature allows authors to rate the quality of the feedback received and will also provide the opportunity to recognise those peer reviewers who have made an exceptional effort to improve the quality of their work. In addition to providing better recognition of excellent reviewers, the feature greatly assists in improving peer review from the author's perspective. In addition, the journal operates open peer review, further demonstrating the Society's support for transparency in publishing.
We believe that submitting a paper to any journal shouldn't be a lengthy process and advocate format-free submission to remove as many hurdles as possible. In addition, we do not impose length restrictions and ensure rapid handling without unnecessary rounds of review.
We are actively exploring numerous ways to distribute data and methods. Working with BioStudies, a database of the European Bioinformatics Institute (EMBL-EBI), we have helped over 20% of our authors make their data accessible in one place through a data package. To help encourage transparency and reproducibility of data, we introduced a reproducibility checklist (PDF) for authors that will be made available alongside the manuscript.
Once your paper is published, it is fully indexed in all major databases such as PubMed and Scopus. We can help you make an impression and reach a wider audience with your article with the help of our dedicated in-house Press team. We provide you with share links to the online article, as well as tools like Altmetric to monitor attention received.
Royal Society Publishing has continually grown with technology advances to ensure researchers can access the latest content in the most convenient format. With over 350 years of experience producing authoritative journals, we are constantly evolving our publishing to increase the usage and discoverability of our content.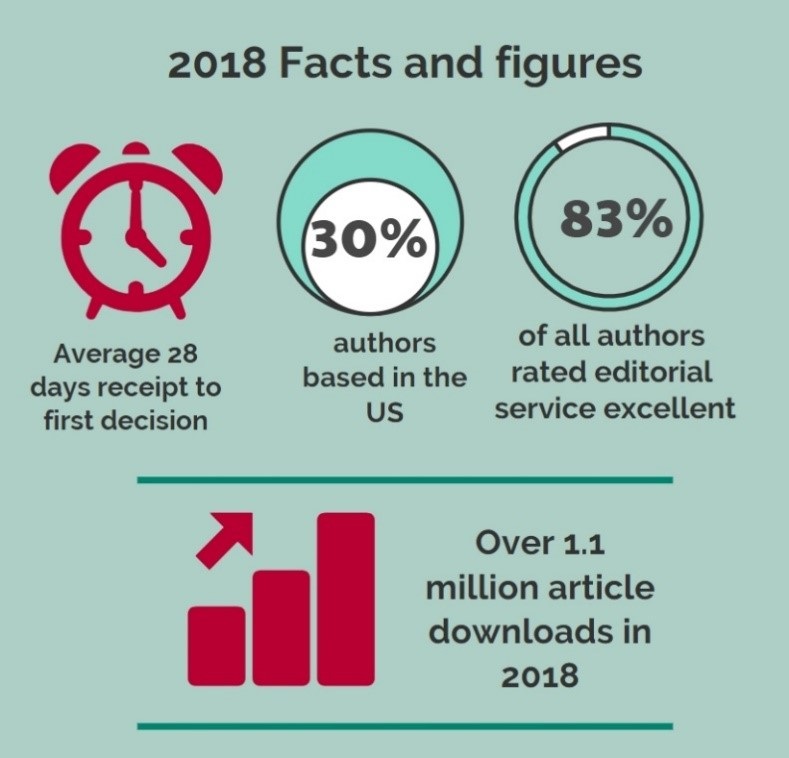 Publishing with Open Biology means you:
Choose an established journal from a world-renowned publisher, offering well-defined aims and scope from an expert editorial board, and a wide-range of article types for every level of researcher
Support the principles of open science. Open Biology operates open peer review and advocates high standards in protocols and statistical analysis.
Ensure your research can be read by anyone, anywhere immediately upon publication. Importantly, Open Biology authors retain copyright of their article under the Creative Commons Attribution License CC BY 4.0
Reach a wide audience through the global dissemination of your research online and via our social media, marketing and sales channels
Benefit from a suite of article metrics to help you in assessing the impact of your work
Choosing the right journal for your manuscript can be challenging and we recognise you have a choice of where to submit your research. We have therefore developed these innovations over the last few years to help you make the most of your publication, and to enhance your experience of working with Open Biology – not just as an author, but also as a reviewer and reader throughout your research journey.
Open Biology is looking to publish more high quality research articles in cellular and molecular biology. Find out more about reviews and our submission process.