We are pleased to announce that Biographical Memoirs articles are all now free to access from the day of publication. Previously, memoirs were only free to access a year after the publication date, so this change grants everybody immediate access to the stories of some of our greatest scientists.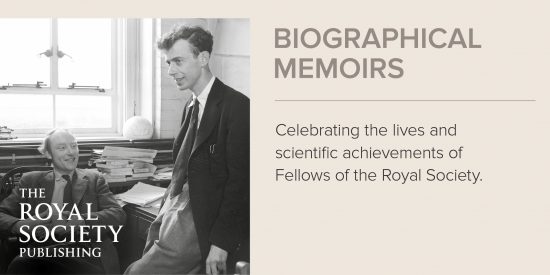 The memoirs are a fantastic resource that map the great scientific endeavours of the 20th and 21st century. They provide authoritative accounts that can be depended on for research of a specific person, field, institution, or era. From developments in theoretical physics to the dawn of genomics, the full scientific spectrum is covered, told through the lives of the scientists, by the colleagues and friends that knew them best. Follow our search tips to make the most of this resource.
Here, Editor-in-Chief Professor Malcolm Longair discusses what makes the memoirs such a useful tool for scientists and historians:
Memoirs are published as they are ready before being compiled into two volumes per year. Sign up for alerts or keep an eye on our website for new memoirs as they appear.