Each of us has an important role to play in combating the Coronavirus (Covid-19) pandemic, and this includes journals and Registered Reports (RRs). This week our journal Royal Society Open Science is announcing a special call for RR submissions that are relevant to any aspect of Covid-19 in any field, including but not limited to chemistry, biology, medicine, economics, and psychology.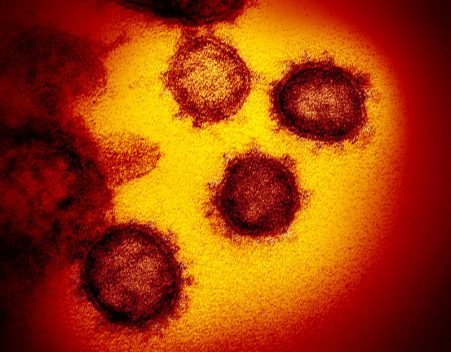 Novel Coronavirus SARS-CoV-2. Credit: National Institute of Allergy and Infectious Diseases-Rocky Mountain Laboratories, NIH
Registered Reports (RRs) are a form of empirical article offered by more than 200 journals in which study proposals are peer-reviewed and pre-accepted before research is undertaken. This article type offers a powerful tool for advancing research on Covid-19 by reducing publication bias and reporting bias in the growing evidence base.
All Registered Reports at Royal Society Open Science are published open access (CC-BY) with accompanying open review and, to maximise accessibility of the call, all article processing charges for these submissions are automatically waived. To ensure that high quality protocols can be implemented as swiftly as possibly, the journal will strive to complete initial Stage 1 review within 7 days of receiving a submission.
This form of rapid review for RRs is unprecedented, and for it to succeed we need your help.
To reviewers: If you are willing to review a Stage 1 RR in your field of expertise within 24-48 hours of accepting a review request, then please complete this online form. You don't need to be a virologist or epidemiologist – research in a wide range of fields is relevant to Covid-19, including chemistry, maths, biology, statistics, psychology and the social sciences. All expert reviewers are welcome, from PhD students to professors.
To authors: To accelerate handling of submissions, we encourage you to complete your Stage 1 RR using this online template which will help ensure clear linking of the research question, hypotheses, analysis plans and prospective interpretation. We recognise that not all parts of the template will be relevant for all fields, but as a minimum please ensure that your manuscript includes the design planner in Section 9 of the template. Full guidelines for RRs at Royal Society Open Science can be found on the journal's website. Please mention Covid-19 prominently in your Stage 1 manuscript title and cover letter to assist the journal administrative team in expediting your submission.
If you have any questions or informal enquiries please do not hesitate to contact the editorial team or the Royal Society Open Science Registered Reports Editor, Chris Chambers.