The theme of this year's Open Access Week is 'Open with purpose: taking action to build structural equity and inclusion'. As the open access landscape continues to develop and change, this theme provides us with the perfect opportunity to assess where we are on our open journey, and to consider what we can do to make science accessible to all. There are, of course, financial costs to running and publishing journals and hence our business models reflect this. However, here at the Royal Society, we take steps to ensure that those without funds are not disenfranchised.
Access to our journal content
As the UK's national academy of science, the Royal Society is committed to promoting excellence in science, supporting international collaboration and showing the importance of science to everyone. To support these aims, we partner with various international schemes in order to make our journal content freely available to low-income countries. If your country isn't included on the list shown you will still be able to access any free journal content, including any content which is open access.
Access to publishing with us
Two of our journals, Royal Society Open Science and Open Biology, are fully open access, while all our other journals provide an open access option. There are no charges to submit to one of our journals, but if your open access article is accepted for publication, this will attract a fee, commonly known as an Article Processing Charge (APC).
Corresponding authors based in low-income countries (classified as Group A or Group B by Research4Life) are eligible for a full APC waiver, which means there will be no fees for publishing with us. Eligible researchers should apply for a waiver during the article submission process.
If you are not based in a country from Group A and Group B, but have no funds available for open access publishing, you will still have the opportunity to apply for a full APC waiver, or for a discount through a discretionary waiver. These cases will be considered on a case-by-case basis. It is important to note that all financial decisions are made independently of the peer review process and that the Editorial Board is not involved in the evaluation of discretionary waiver requests. In addition, all publishing decisions are made solely on editorial criteria.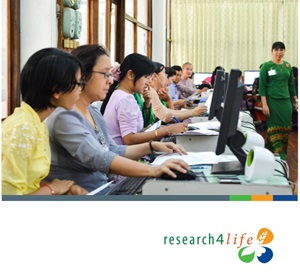 You can read more about our approach to open access publishing. You can also read more about all the other reasons to publish with us. We hope you will choose to publish your next paper in one of our journals.