2020 was a year like no other, but despite the transition to working from home, and numerous rescheduled Discussion Meetings, Philosophical Transactions A was able to continue to publish high quality theme issues across the physical sciences. From 'Future exploration of ice giant systems' to 'The changing Arctic Ocean', the journal continues to publish research across its wide scope, and to encourage collaboration between researchers during this period of isolation.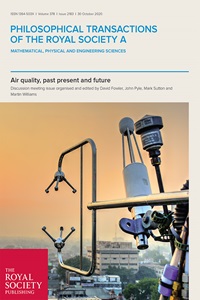 2020 facts and figures:
26 issues published, equating to a total of 371 articles in 6015 pages
1737 authors from 60 countries
70 Open Access papers
1565 reviewers invited (and 1029 reviews completed)
In total, our papers published in 2020 were accessed over 202,000 times; that's a 77% increase from 2019!
Issue 2171 is currently the most cited issue published in 2020, with a total of 91 citations. This issue is devoted to the study of heterogeneous patterns in soft physical systems (e.g. cell cultures), and also features last year's most cited paper, with 19 citations.
Issue 2166, 'Numerical algorithms for high-performance computational science', is our most accessed issue of 2020, with almost 19,000 full-text article downloads. Our most accessed article, with around 450 full-text downloads, comes from Issue 2162 which explores the dynamics of waves in structured solids.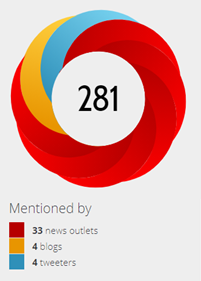 Finally, last year's most 'talked about' paper comes from Issue 2188, 'Astronomy from the Moon: the next decades'. This paper explores the potential for conflict over the Moon's resources between governments and companies, and has accumulated an Altmetric score of 281.
Although we would love to mention every article and every issue, it would not be possible to do that here. So to explore all Phil Trans A content from last year (and back to the 1600s!), visit our website now.
To end this post, we would like to say a big thank you to all of the Guest Editors, authors and reviewers for helping to keep things running smoothly in what has been such a difficult year.
Of course, if you're interested in Guest Editing a theme issue yourself, please do get in touch – we're always looking for new Guest Editors and topic ideas!