As an environmental physiologist,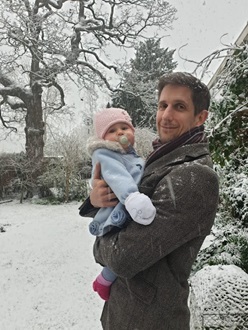 I study how animals are adapted to many of the world's vastly differing habitats. From penguins in the sub-Antarctic to invasive cane toads in the subtropics of northern Australia, I've developed a specialisation in studying animals' movement and their macro-physiology in terms of heart rate and oxygen consumption. Of course, this requires taking measurements, and measurements return numbers. How should these numbers be analysed? Scientific publications and online forums are awash with debates about what stats are best, what stats are dead in the water, and how much of science is irreproducible in large part, apparently, because biologists don't know statistics. I wanted to know what statistics options are available, and their pros and cons for making sense of data. So I did some reading, and then wrote (for myself as much as for anyone else) a short review that summarised the key options as I understood them. This became a review article for Biology Letters and has been cited well – it turned out that my discombobulation about the discourse around good statistical practice is reflected by many other researchers.
As an author of a Biology Letters review article and also the journal's Reviews Editor, I am ideally placed to highlight to you the option of writing a review for the journal.
Reviews and opinion pieces for Biology Letters are concise (5000 words for the former; 2500 for the latter). If you've got ideas that you want to showcase, you don't have to write an exhaustive piece to have it published in the journal. Writing for Biology Letters is manageable, and is particularly good for early-career researchers who are still cutting their teeth on manuscript writing. And, as a Royal Society journal, it has the earned respect of the scientific community - your review will be noticed. As demonstrated by my own offering, which said nothing about biology per se, the breadth of reviews and opinion pieces at Biology Letters is considerable. In recent years, we've covered topics from unknown historical extinctions and clothing microbiology, to the evolutionary routes of playful teasing and genomic regulation of cardiac muscle.
Authors are asked to email their review proposals to the editorial office first and provide responses to the following questions:
- Why have you chosen to write a Review on this subject, and why is it timely?
- What research areas will you cover, and have any related papers recently been published in Biology Letters?
- What is the state of the relevant literature, in general and recent?
- What synthesis and novel insights will you present based on your review?
- What areas of future research will you propose?
This information will give me a clear understanding of what your review is about and why you think it's worth writing.
So, if you've got an idea, a concept or an opinion that you're itching to write about, and you need just a few thousand words to get your message across, send the Biology Letters editorial team your proposal today!
---
Image credits: 1. Top photo by Laker from Pexels; 2. Biology Letters Reviews Editor, Lewis Halsey, with daughter Charlotte.