A decade-long study investigating the consequences of social instability, specifically a change in breeder, in a wild population of cooperatively breeding dwarf mongooses is now published in Proceedings B. The authors found that a new breeder led to increases in collective and individual cooperative behaviour showing that stability and cooperation were strongly linked. First author Julie Kern from the University New England, Australia, tells us more about the study and their findings.

Summary of the paper
In social species, individuals enjoy major health and fitness benefits when they belong to groups with stable membership and relationships. We can gain considerable insight into the benefits of social stability by investigating the costs of social instability. In cooperatively breeding species, non-breeding groupmates help to raise offspring of the one dominant pair or the small subset of group members who reproduce. Social stability is considered one of key factors in the evolution of cooperative breeding, but the costs of instability have rarely been examined in wild cooperative breeders.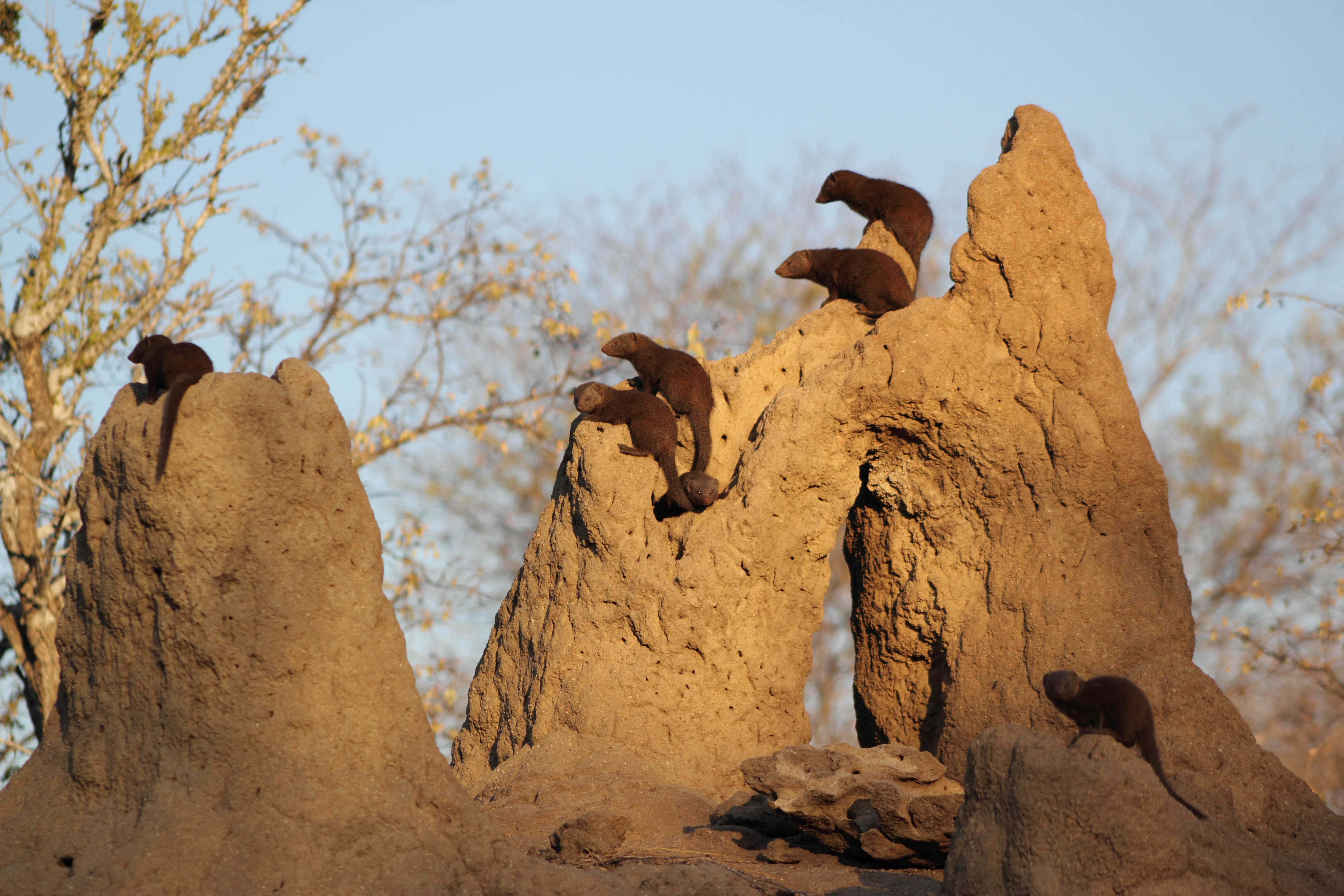 In this study, we combined long-term life-history data, observations of natural behaviour and body-mass measurements from our decade-long study of a wild population of dwarf mongooses, Africa's smallest carnivore. We wanted to examine the impacts of social instability, specifically a change in one of the breeding pair, on dwarf mongoose behaviour, body-mass, demographics, and reproductive success. Comparing the fortnight before and after a breeder change, we found increases in both collective (i.e., communal scent-marking and intergroup interactions) and individual (i.e., sentinel activity and allogrooming) cooperative behaviour. We also saw reduced body-mass gain after a breeder-change, likely because of the additional time spent on these behaviours incompatible with foraging. Longer term, breeder changes effected further demographic uncertainty, as well as decreasing reproductive success, with fewer pups surviving to adulthood for new as opposed to established breeders. These longer-term effects were strongest when it was the female breeder, not the male breeder who changed.

Working across different timescales helps to uncover the varied costs of social instability. With both short- and longer-term consequences apparent, this study supports the idea that stability and cooperation are strongly linked and provides potential reasons for the established health and fitness benefits of social stability. Demographic changes are an intrinsic part of social living and documenting the impacts of instability can help us to predict the consequences.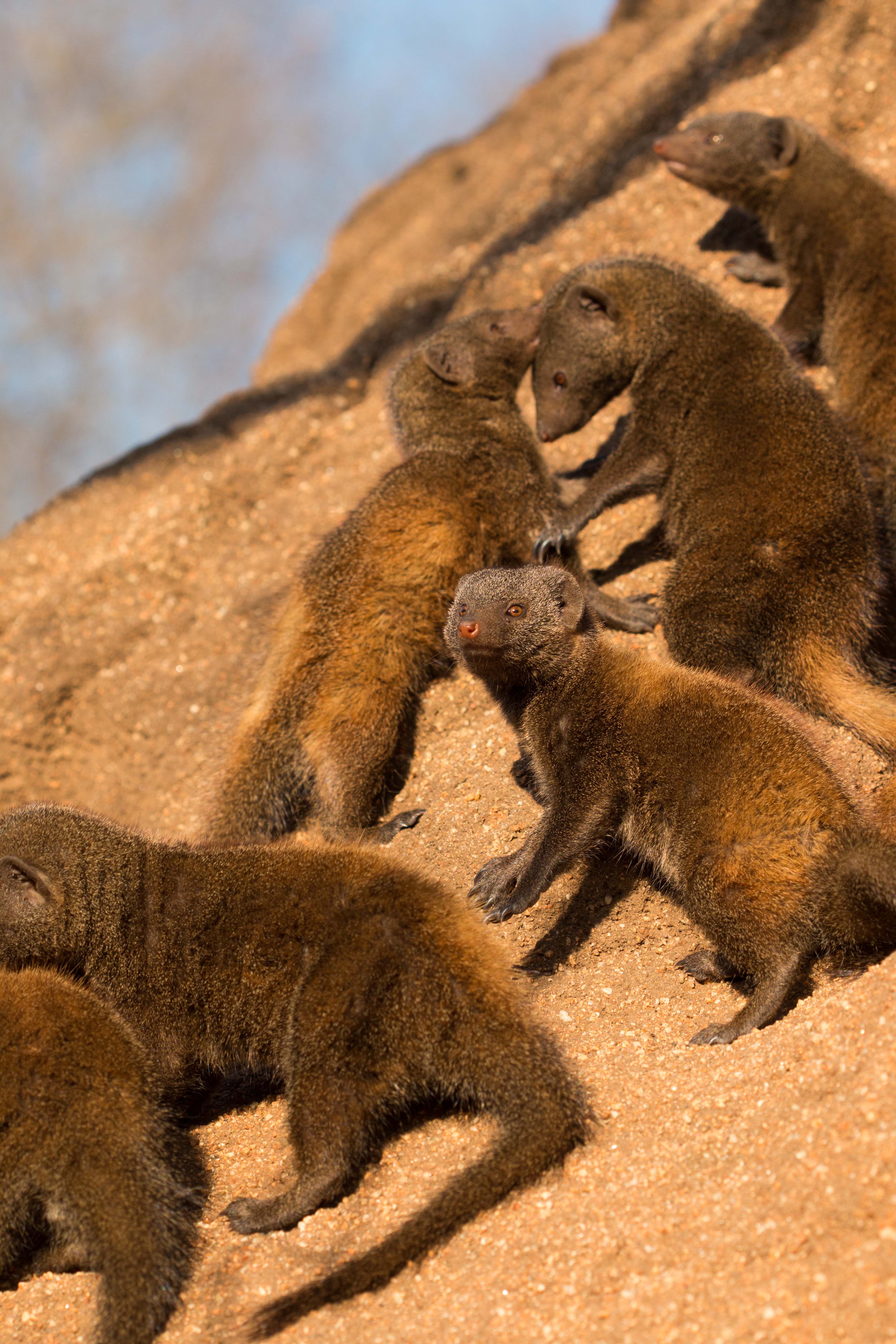 How did the paper come about?
We have been interested in the questions asked in this paper for several years, but it finally came to fruition during the pandemic when travel bans prevented us from conducting planned fieldwork. Instead, we decided to use our long-term database to tackle some of these outstanding questions.

How did you find your experience of publishing in Proceedings B and why did you choose the journal?
We chose Proceedings B because of its strong tradition publishing high-quality research in animal behaviour. The publishing process was straightforward, constructive feedback greatly improved our manuscript, and the revised work was quickly accepted.

About the authors
Julie Kern is a Postdoctoral Research Fellow at the University New England, Australia. Her work focuses on communication and cooperation in social animals. She is also an Honorary Research Associate at the University of Bristol where she continues to collaborate with the Dwarf Mongoose Research Project team, having established the project with Prof Andy Radford in 2011.

Amy Morris-Drake is a Postdoctoral Research Associate at the University of Bristol, and field project coordinator at the Dwarf Mongoose Research Project. She has extensive experience studying dwarf mongoose behaviour and is particularly interested in out-group conflict.

Andy Radford is a Professor at the University of Bristol. He has two main research interests, vocal mediation of cooperation and conflict in social animals, and the impacts of human disturbances on wildlife.

Proceedings B is looking to publish more high-quality research articles and reviews in animal behaviour. If you have an idea for a review, we strongly encourage you to submit a proposal by completing our proposal template and sending it to the journal. More information about the journal and the submission process can be found on our website.

Image credits: Julie Kern for all.
Twitter handles: @Julie_M_Kern; @Dwarf_Mongoose; @AmyMorrisDrake