Most animal and plant tissues have an intrinsic ability to withstand day-to-day stress, but many also exhibit extraordinary adaptive responses to stress that drive increased 'resilience' against further insult. This inter-disciplinary meeting will showcase cutting-edge research from basic scientists and clinicians exploring the mechanistic basis and translational potential of these remarkable phenomena, including the role of diet, ageing and biomechanics.
More information about the schedule of talks and speaker biographies will be available soon. Meeting papers will be available in a future issue of Philosophical Transactions of the Royal Society B.
Poster session
There will be a poster session on Wednesday 26 April. If you would like to apply to present a poster please submit your proposed title, abstract (not more than 200 words), author list, name of proposed presenter and institution to the Scientific Programmes team no later than Friday 31 March 2023. Please include the text 'Poster abstract submission - Tissue resilience' in the email subject line. Please note that posters are selected at the scientific organisers' discretion.
Attending this event
This meeting is intended for researchers in relevant fields. This will be a residential meeting held at INNSiDE Manchester, 1 First Street, Manchester, M15 4RP.
Free to attend
Limited places, advance registration essential
This is an in-person meeting only
Meals during the meeting can be paid for through Eventbrite (lunches on both days of the meeting and dinner on the first night)
Participants will need to book their own accommodation with INNSiDE Manchester.
Enquiries: contact the Scientific Programmes team.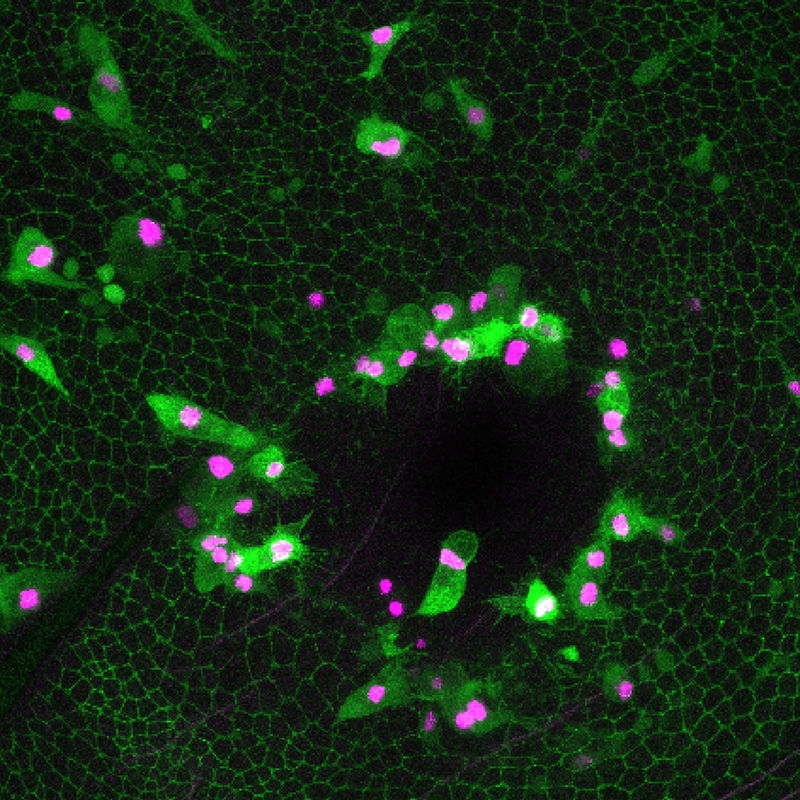 Image: Wound inflammatory response (Helen Weavers)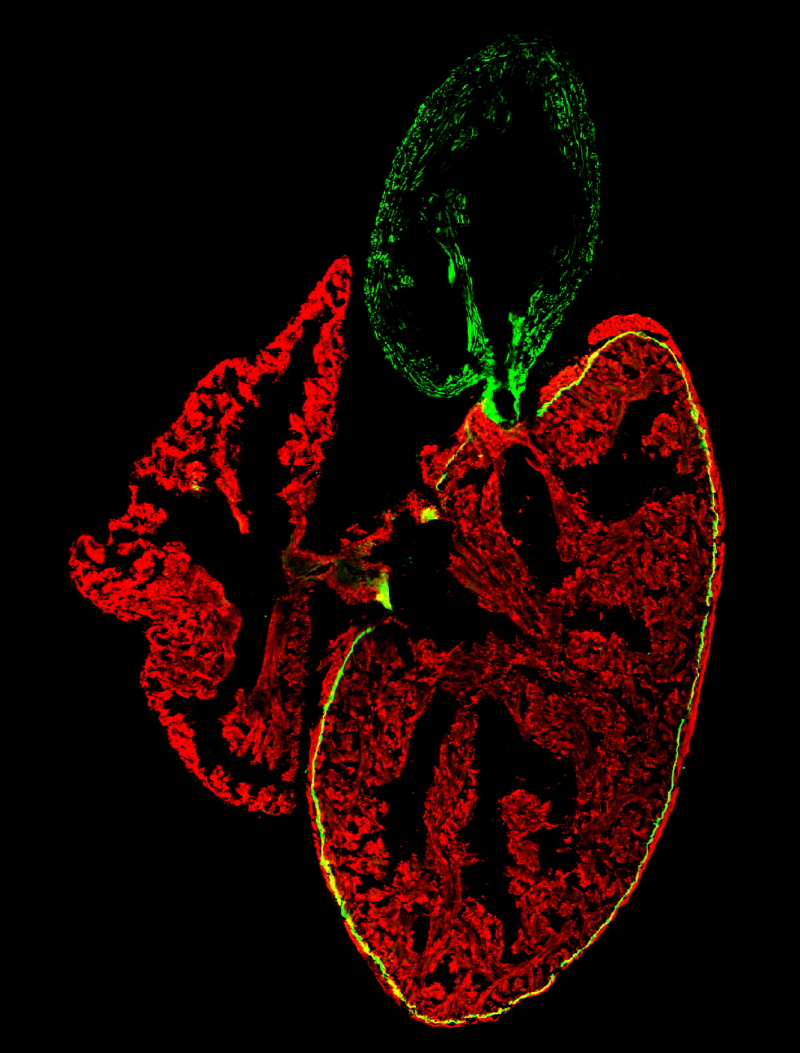 Image: Zebrafish heart (Anna Jazwinska Lab)