We all know that times are strange right now, and the lives of scientists are currently very different from normal (read our blog post for some stories from our Editors). One of the aspects that you must be missing is conference travel, and the opportunity to discuss your work and build collaborations with other research groups.
We would like to suggest a replacement project: edit a theme issue of one of our journals! The two Philosophical Transactions journals only publish theme issues. Each issue is on a different topic across the sciences, guest edited by one or more experts in the particular topic. The guest editors are responsible for planning out their topic, and inviting their contributors. Each issue is made up of 10-20 papers, which can be a mix of reviews and research papers, and is a perfect opportunity to synthesise and showcase a research area. It works particularly well for cross-disciplinary topics, or those with a question that can be approached from many angles. Read about the experience of one group of editors.
Each issue is carefully planned out, so is more like a book than a standard collection of related papers. The broad scope means that you are not restricted in terms of subject area, and you can be inventive with different article types. As a guest editor, you will have the opportunity to build your network and gain editorial experience, with a high-profile Editorial Board and experienced staff to help you at every step of the way. Read more about the benefits.
Some more details about the journals are below, and please feel free to contact us to discuss your ideas. We look forward to hearing from you!
Philosophical Transactions A: Covers the physical, mathematical and engineering sciences
Contact the Commissioning Editor, Alice Power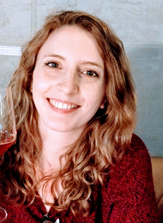 Philosophical Transactions B: Covers the life sciences
Contact the Commissioning Editor, Helen Eaton