The Royal Society hosts a programme of scientific meetings each year, across all areas of science, bringing together scientists from around the world, at all career levels, to present and discuss new research.
Leading a scientific meeting is an invaluable opportunity to assemble all those working at the cutting edge of your field, for two days of focused discussion and collaboration, fully supported both financially and administratively by the Royal Society. In doing so, you will help to fast-forward scientific progress in your field, as new ideas are shared and critiqued amongst peers. The meeting also offers the chance to benefit and amplify your own research.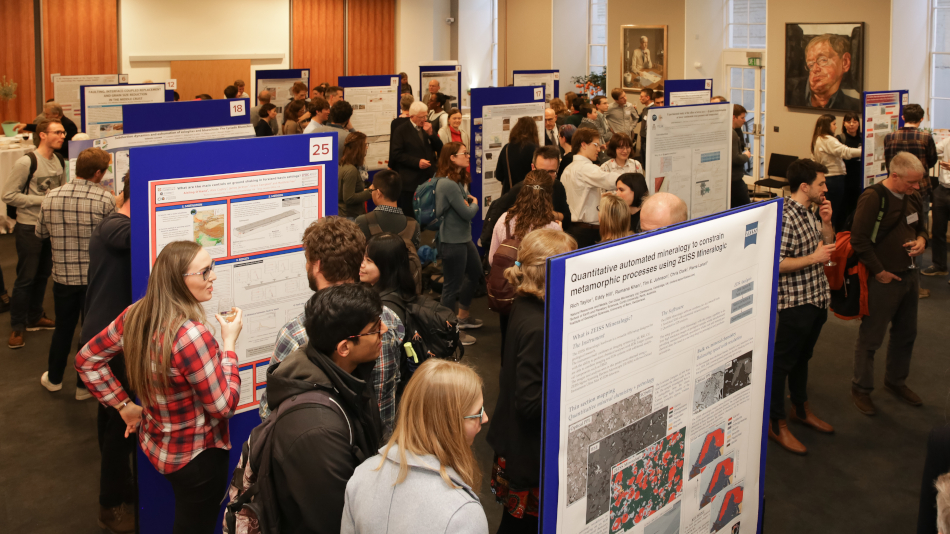 A range of meeting formats are available. A Discussion meeting is a large meeting held at the Royal Society in London or an alternative suitable UK location. This is the ideal format for a meeting that attracts wide interest, offering broad coverage of a topic. For Discussion meetings held in London, there is the option to hold a follow-on Satellite meeting immediately afterwards, to optimise opportunities for detailed discussion. A Fast-track discussion meeting can be proposed and scheduled within a shorter timescale, enabling scientists to respond to the rapidly changing developments in their fields in a timely manner.
A Theo Murphy meeting is a residential meeting for audiences of up to 80, allowing for more focused meetings and workshops. This type of meeting aims to generate intensive and free-flowing discussion. A Science+ meeting is the best option for a theme that explores both pure science and an additional related area, such as policy, public health, economics, history or another related field.
As organiser of the scientific meeting, your primary responsibility will be to provide the scientific theme and develop the content of the meeting. This crucial creative role allows you to shape and set the parameters for the discussion, and, ultimately, to influence the agenda in your area of science.
Do you have an idea for a scientific meeting? UK-based or UK-national researchers are invited to submit proposals for future meetings. Co-proposers are welcome and can be from anywhere in the world.
If successful, you and your co-proposers will be the organisers of the proposed meeting. You will also be given the opportunity to guest-edit a theme issue of a Royal Society journal (either Philosophical Transactions A, Philosophical Transactions B or Interface Focus), dedicated to the topic explored during the scientific meeting.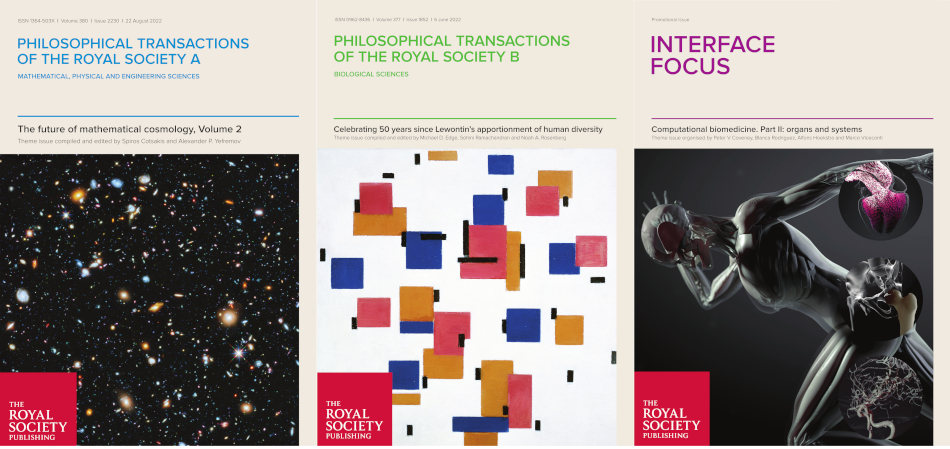 Guest-editing an issue will allow you to create a legacy for your meeting, reach a wider audience and set the research agenda for the field. It will also help you to build your network, gain editorial experience, and attain academic prestige by having your name associated with a landmark resource.
Recent successful theme issues related to meetings include 'Rising methane: is warming feeding warming?', 'The emergence of collective knowledge and cumulative culture in animals, humans and machines' and 'The origin and rise of complex life: integrating models, geochemical and palaeontological data'.
Scientific meeting proposals can be submitted all year round, with submissions considered by the Royal Society's Hooke Committee in January and June each year. Proposals from early career researchers and underrepresented groups are encouraged.
More information about the different types of scientific meetings and how to submit a proposal can be found here.