Our collection of prints from the Royal Society's archive and library covers over 350 years of science. They make great alternative Christmas gifts, available to buy now from our Print Shop.
Images have been selected from our rare books and manuscripts to offer a range of inspiring visual material. They're available to buy as high-quality fine art posters, framed prints and canvases or even individual greetings cards. Here are some ideas to get you started.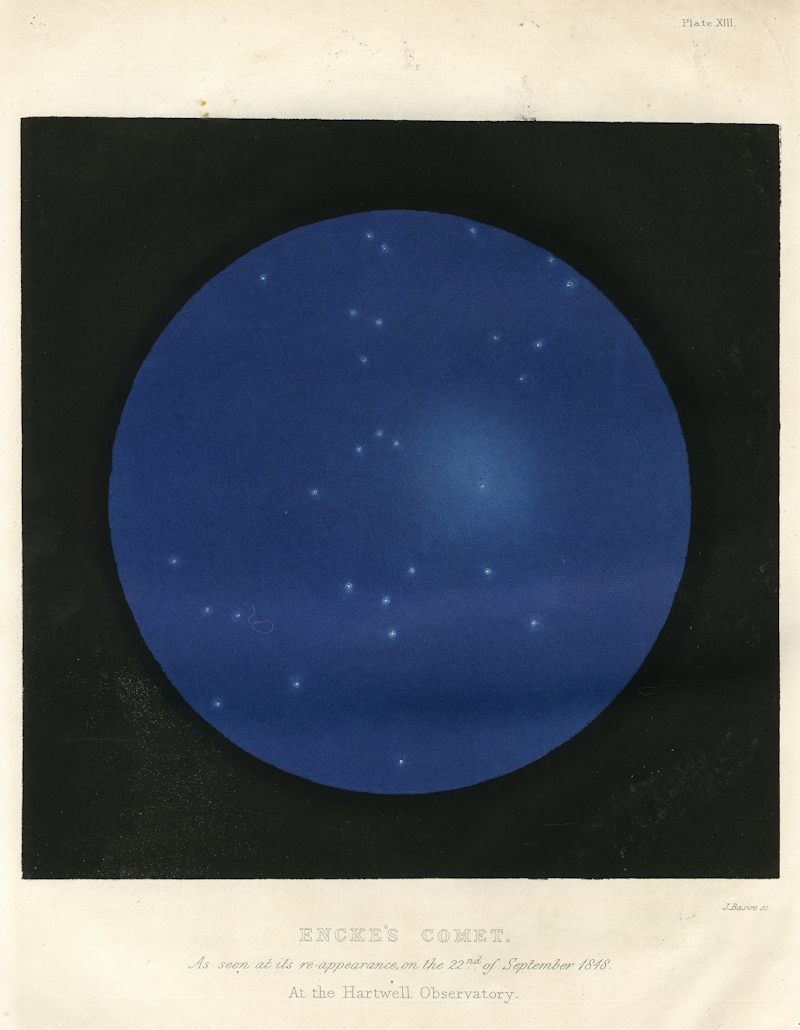 'Encke's Comet' by James Basire III, 1851
Comet Encke is currently on its pass by the Sun and has been visible from Earth in 2023, making it the perfect print for comet-lovers this year. With an orbital period of only 3.3 years, this short-period comet makes a regular appearance in the heavens. The above observation was made by Charles Piazzi Smyth FRS in 1848 at Hartwell House in Buckinghamshire, and used in the book Aedes Hartwellianae, a history of the manor house and its observatory. It was worked up into this striking mezzotint by the engraver James Basire III, an authority on astronomical illustrations who worked for the Royal Society and the Royal Astronomical Society.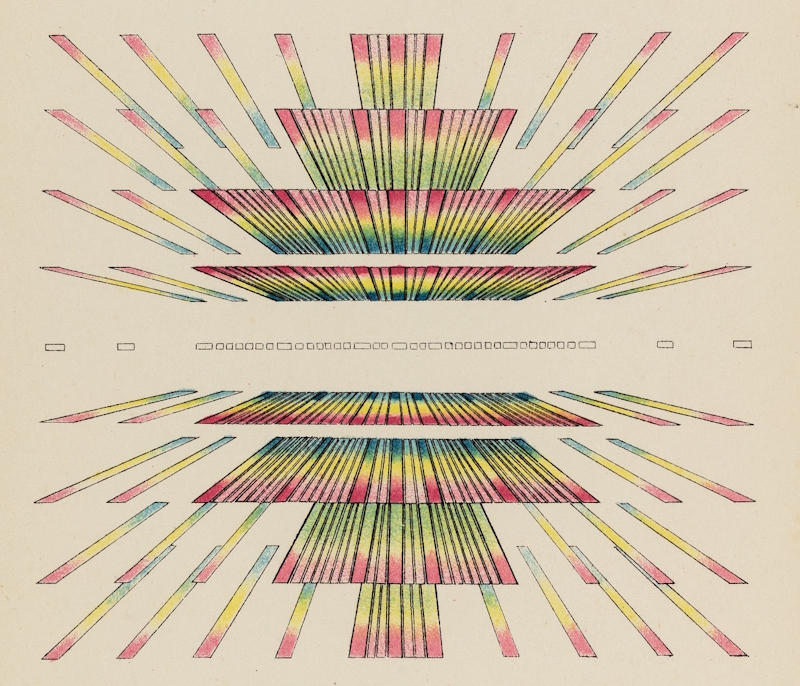 Interference spectra by unknown artist, after Friedrich Magnus Schwerd, 1896
This vivid chromolithograph of interference spectra is from The glaciers of the Alps by John Tyndall FRS (London, 1896 edition). The work is copied from an earlier illustration by German physicist Friedrich Magnus Schwerd which demonstrated this optical marvel. Tyndall described the separation of light wavelengths through diffraction gratings as having a 'gorgeous effect' and it certainly stands out.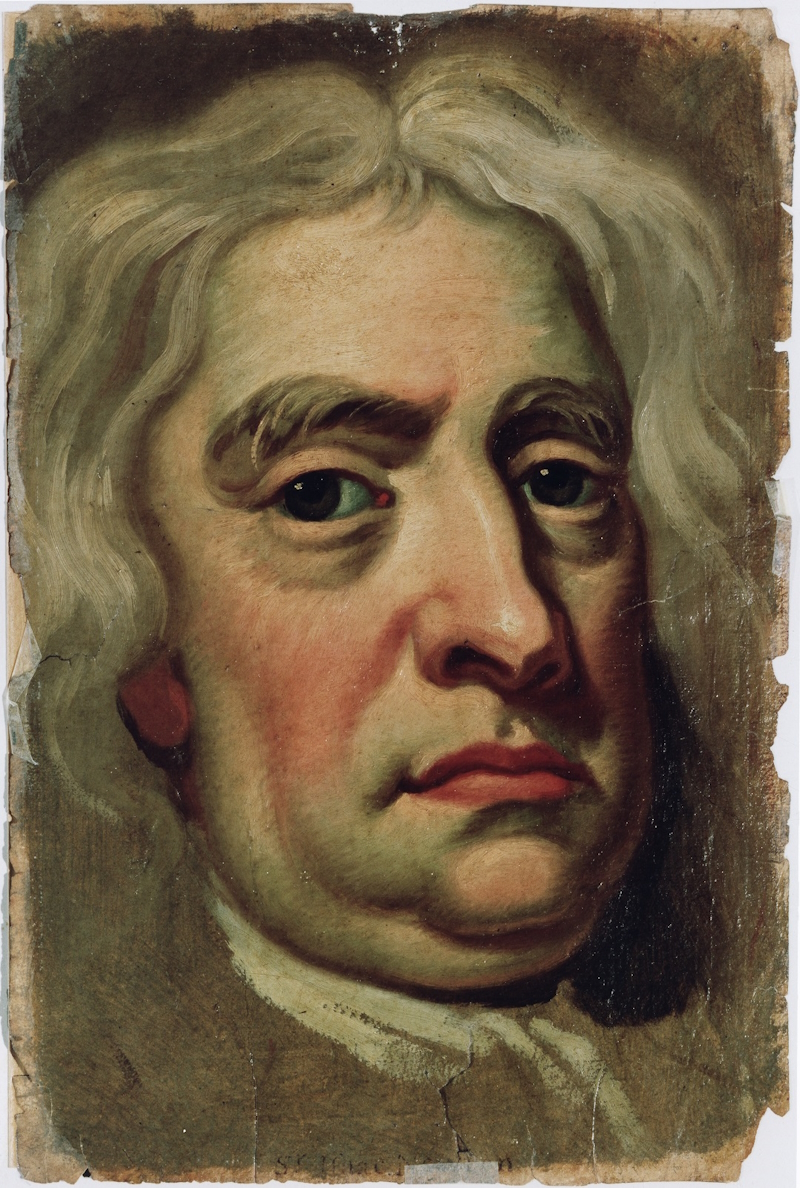 Portrait of Isaac Newton by John Vanderbank, 1725-26
As another gift idea, why not choose a painting of one of the great names of science? This bold, energetic preparatory study of Sir Isaac Newton PRS is by the noted portraitist John Vanderbank, who produced two formal portraits of Newton (one from 1725-26 and one from 1727) which are both in the Society's holdings. Shown in closeup, it's hard not to be drawn in by Newton's dark and liquid eyes.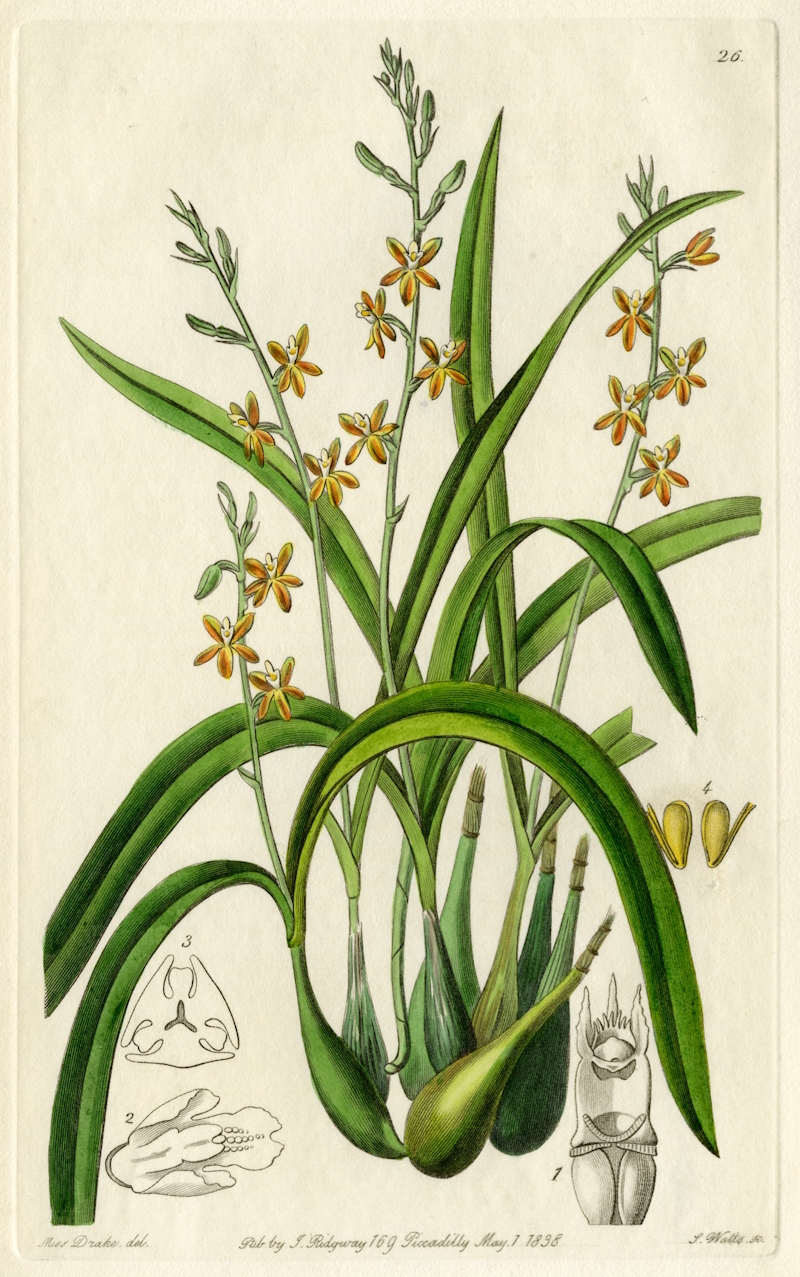 Ochre yellow Prosthechea ochracea by S Watt, after Sarah Anne Drake, 1838
This botanical study of the ochre yellow Prosthechea ochracea orchid will keep your living room wall looking flowery through the winter cold. It's an exquisite engraving after the British illustrator Sarah Anne Drake, taken from the 1838 volume of the horticultural journal Edwards's Botanical Register. This was edited by John Lindley FRS, who employed Drake, a childhood friend of his sister, to illustrate his botanical publications. Drake was an accomplished artist who contributed over a thousand paintings to the Register over 15 years, a selection of which can be found in our Print Shop.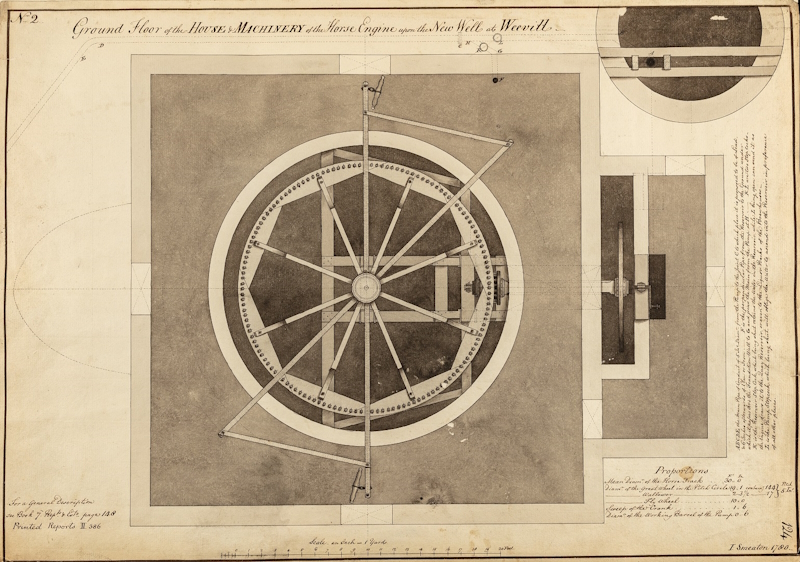 Plan of the horse engine at the Weevil Brewery, Gosport, by John Smeaton, 1780
The working designs of John Smeaton FRS include windmills, watermills, canals, bridges and machines for raising water, with over 1200 drawings from projects across Great Britain in the second half of the eighteenth century. This original pen-and-ink wash plan is for a horse-engine pump house that served the former Weevil brewery in Gosport, Hampshire. It's a fine example of Smeaton's talents as a draughtman who executed his own technical drawings, assisted by his daughters for the shading and finishing of the works, giving texture and depth. We have a selection of Smeaton prints, popular with local history enthusiasts, and we're working on scanning and digitising more of this important collection.
And if there's too much choice in the Print Shop, you can always opt for a gift card, valid against any image and product. Happy shopping!