Give a special gift this Christmas with a beautifully framed print, canvas or poster from the Royal Society Print Shop. The specially selected images, taken from the Society's library and archives, offer a range of inspiring visual material, including rare published plates and watercolour studies from across the history of science.
The high-quality prints are made to order – just check the Christmas delivery dates and away you go!
Here are a few suggestions if you're stuck for ideas: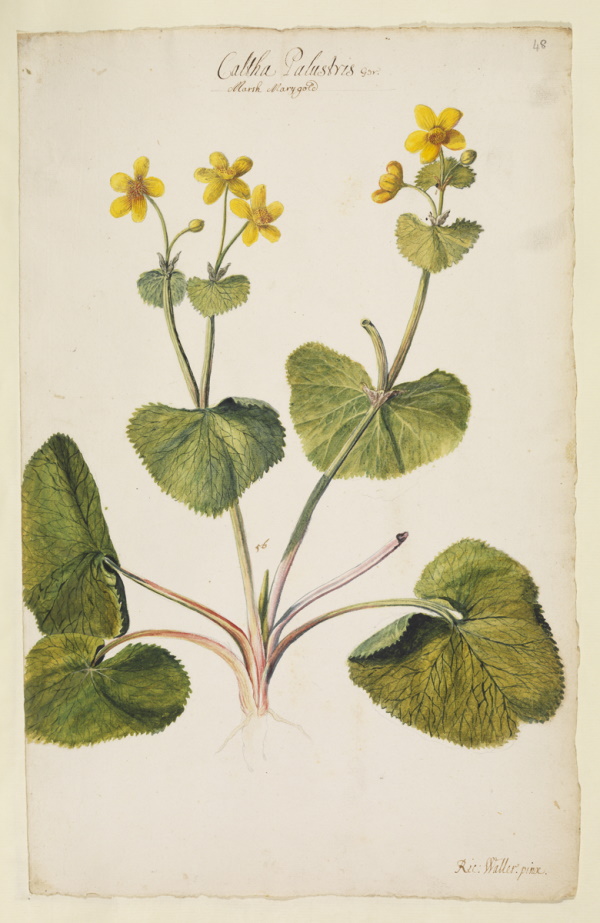 Marsh marigold by Richard Waller, late seventeenth century (RS.16372)
This watercolour of a marsh marigold is by Richard Waller, naturalist and Secretary of the Royal Society. It comes from a collection of paintings of grasses and wild flowers, possibly intended to illustrate John Ray's Synopsis methodica stirpium Britannicarum, a popular book on British plants first published in 1690.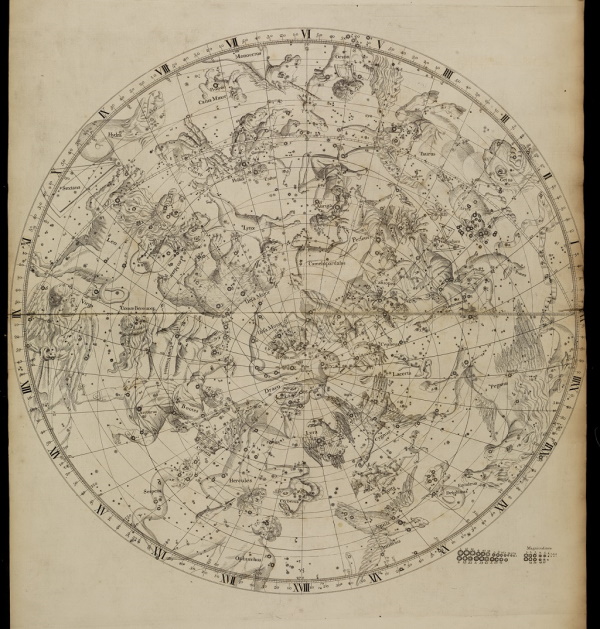 Northern planisphere, from John Flamsteed's Atlas coelestis, 1729 (RS.10443)
This decorative copperplate engraving of constellations is taken from the first celestial atlas based on telescopic observations. Published posthumously, the Atlas coelestis was the work of the first Astronomer Royal, John Flamsteed FRS.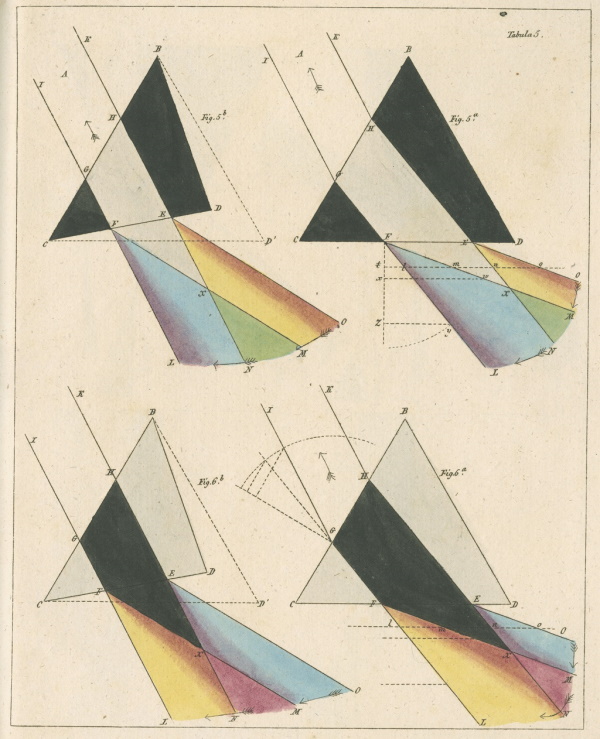 Plate 5 to Merkwurdige phanomene an und durch verschiedene prismen: zur richtigen wurdigung der Newton'schen und der von Gothe'schen farbenlehre by Johann Friedrich Christian Werneburg, 1817 (RS.10065)
The optical diagrams from Johann Werneburg's monograph, including the spectra from light shone through prisms shown above, are striking patterns and make for eye-catching artworks. Taken from a discourse on optical phenomena which was intended to correct Newton's and Goethe's colour theories, they are a popular choice from the Print Shop.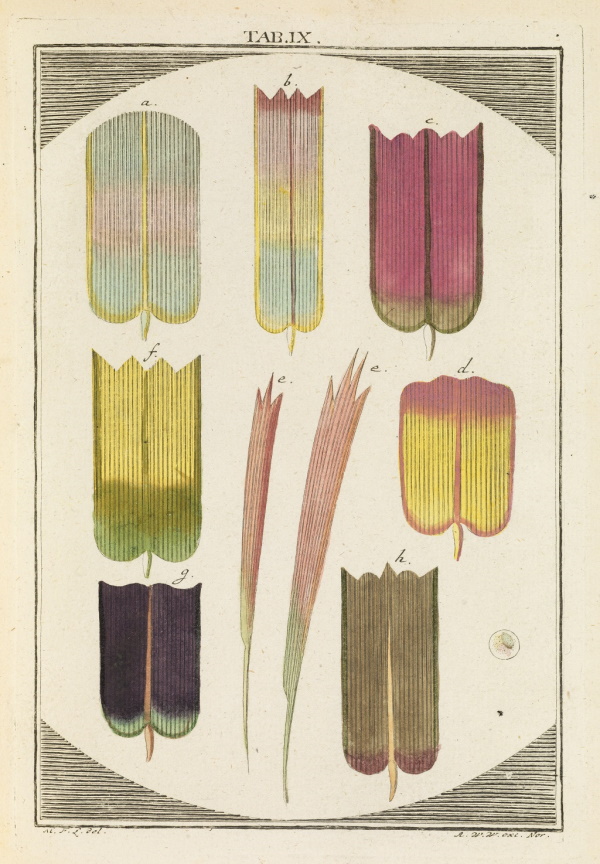 Butterfly wing scales by Adam Winterschmidt, from Martin Frobenius Ledermuller's Amusement microscopique, 1764 (RS.11805)
The Print Shop is rich in natural history illustrations. Another recent addition is a colourful copperplate etching of butterfly wing scales. This study is from a work by Nuremberg naturalist Martin Ledermuller, published a century after Robert Hooke's Micrographia.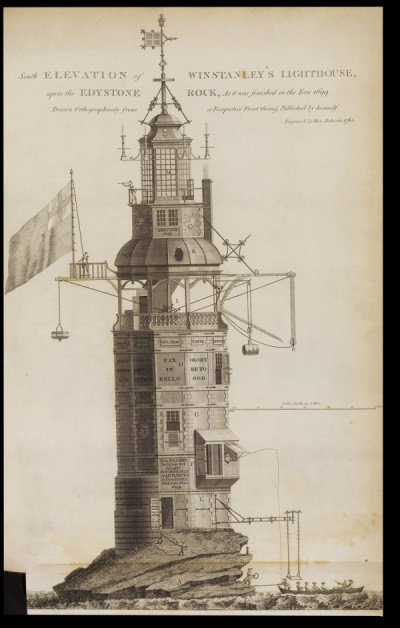 Winstanley's lighthouse on the Eddystone rocks by Henry Roberts, 1762. Plate from A narrative of the building and a description of the construction of the Edystone lighthouse… by John Smeaton, 1791 (RS.10377)
The elaborate dodecagonal construction of the first Eddystone lighthouse was designed by eccentric engineer Henry Winstanley (1644-1703). He funded the building of the lighthouse from his Mathematical Water Theatre in Piccadilly, a spectacular production of fireworks and perpetual water fountains, pumped from the River Tyburn via a windmill on top of the playhouse.
There's something for everyone and plenty more to choose from, so head over to the Royal Society Print Shop and enjoy browsing.