We are pleased to welcome two new Associate Editors to the Proceedings B editorial board. Alison Wright (University of Sheffield) and Alexandra Rosati (University of Michigan) both start their terms on 1st July 2019. We asked Alison and Alex a few questions about their backgrounds, current research and their motivation behind joining the journal's editorial board.
Alison Wright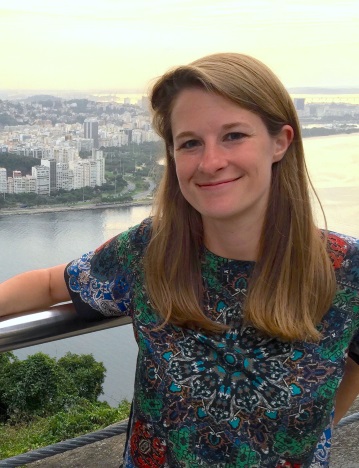 Tell us more about your field of research?
Research in my lab is centered on understanding the genomic and evolutionary processes underpinning sexual dimorphisms. Males and females across the animal kingdom can be strikingly different yet ultimately, they share an almost identical set of genes. I am fascinated by how and why these sex differences arise, and the potential for evolutionary conflicts of interest between the sexes. A large part of our work focuses on sex chromosomes, as they are the only region of the genome to differ between the sexes and are therefore predicted to be hotspots of sexual conflict. We approach these questions using transcriptomic and genomic data across a number of different species, including fish and birds.
What prompted you to work in this field?
I was hooked from the moment that I did my undergraduate project on the evolution of avian sex chromosomes in Judith Mank's lab, then at the University of Oxford. Sex chromosomes experience such a unique evolutionary environment compared to the rest of the genome and have many weird and wonderful quirks that we are just starting to understand. I also quickly realised that studying how divergent male and female phenotypes arise from an identical genome offers an exciting window into the evolution of morphological and functional innovations, and phenotypic complexity more broadly.
Why did you join the Proceedings B Editorial Board?
I am very passionate about promoting outstanding science and helping to shape the direction of the field. It's a very exciting time for sexual selection research, with many recent studies rapidly filling in the numerous gaps in our knowledge of sex chromosome systems across the tree of life. In turn, this has generated new discoveries and many unanswered questions, and Proceedings B has been instrumental in disseminating this research to a broad audience. I am extremely excited about the opportunity to contribute to the editorial process of this leading scientific journal as an Associate Editor.
What advice would you give to someone who wants to submit to Proceedings B?
Proceedings B is a generalist science journal and therefore the audience is broad. It's vital to consider this when writing a manuscript to ensure that your paper has the maximum impact and can engage scientists outside your own immediate specialist field. One way to do this is through your figures; presenting your findings in an accessible, clear, and visually appealing manner will inevitably catch the eye and draw readers.
Alex Rosati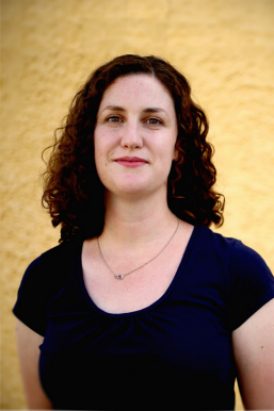 Tell us more about your field of research?
I am a psychologist and evolutionary anthropologist, and the big question motivating my research concerns the roots of the human mind. In some ways, human behaviour seems very different from other animals, but in other ways we are incredibly similar. In our work, we take a comparative approach to understand how animals solve problems, and study a variety of primate species including chimpanzees, macaques, lemurs, and of course humans! We look at how these different primate species are similar to or different from each other, to understand the evolutionary processes shaping the emergence of complex, flexible cognition.
For example, humans are the only species to engage in economic behaviours like exchange and trade, so it might be that the cognitive abilities underpinning these behaviours are unique to humans. In our work, however, we have found that other animals often have very complex decision-making skills as well. Apes can show incredible abilities to delay gratification and wait for future rewards. Monkeys and apes can also make complex logical inferences about probabilities, which is important for identifying optimal choices when faced with an uncertain world. My group has been exploring the hypothesis that these decision-making abilities crucial for foraging behaviour—so even though chimpanzees do not use credit cards, they still might need to understand the cost-benefit tradeoffs that go into such decisions because of their wild ecology.
What prompted you to work in this field?
I am fascinated by how other animals think. In many ways, doing this research is like being a detective, and the mysteries we have to solve are how these nonverbal (and sometimes very strange) creatures think about their world. We get to see animals undertaking feats of extraordinary intelligence. But it is also interesting to see when animals try to solve problems in ways that looks very different from how we humans would, and then to try to figure out why they approach the problem is this different way.
Why did you join the Proceedings B Editorial Board?
Proceeding B's focus is expansive, publishing work in evolutionary biology and ecology but also work on cognition and neuroscience. This kind of interdisciplinary audience is important because it allows work to reach scientists active in many different fields. I am excited to be involved with such a mission.
What advice would you give to someone who wants to submit to Proceedings B?
I would advise them to make sure their paper clearly communicates the big-picture theoretical relevance of their work for a wide biological audience. The broad disciplinary span of the journal means that submitted work should be accessible and interesting to scientists working across many fields.
Proceedings B is looking to publish more high-quality research articles and reviews in all areas of biology. If you have an idea for a review, we strongly encourage you to submit a proposal. Find out more about the submission process.