A long-term project here at the Royal Society is to collect and make accessible portraits of as many of our Fellows as possible. We're big believers in the benefits of being able to put a face to a name. Of course, this isn't a new or original position: people have enjoyed 'portable portraiture' throughout history, whether engraved reproductions and miniatures of oils (discussed in a previous post) or photographic prints.
As part of these efforts, I've spent much time lately working with the Royal Society's secondary collection of portraits of its Fellowship – its photographs and engravings. In doing so, what has become clear is that far more research is required to understand the ins and outs of this part of the collection. We know that many, though not all, of the photographs were generated as Admission Day portraits (a tradition established in the early twentieth century and also covered in an earlier post), but less is known about the engravings. I wanted to take a deeper look at what we do know about this latter series, and some of the key figures behind its development.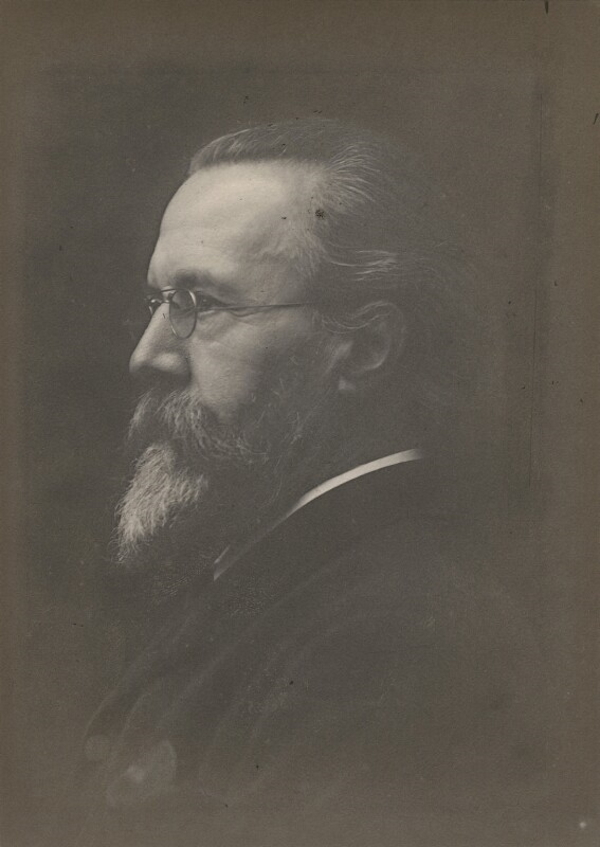 Henry George Plimmer by Walter Stoneman, 1917, © National Portrait Gallery, London

Exterior and interior of Plimmer's catalogue of prints, MS/946
As far as I can tell, Henry George Plimmer FRS (1856-1918) was among the first people tasked with the job of indexing the Royal Society's engravings. Exactly why Plimmer was chosen, I can't quite make out. As a pathologist, the bulk of his work with the Society appears to be in relation to the Sleeping Sickness Commission and Tropical Diseases Committee, though obituaries do point to his interests in music, literature, fine art and architecture. Whatever the reason, in 1917 he was thanked by Council for his work on arranging the engravings, and the result is his 'Catalogue of Prints in the Possession of the Royal Society' (MS/946), an excellent resource for establishing the contents of the engraved collection in the early twentieth century.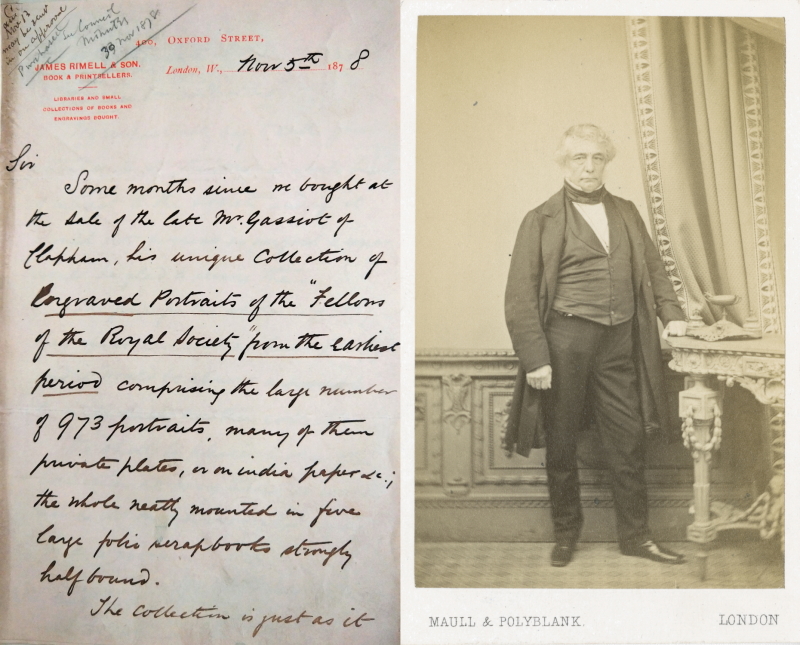 Extract from letter tipped into Plimmer's catalogue, MS/946; Portrait of John Peter Gassiot by Maull & Polyblank, IM/Maull/001616 ©The Royal Society
Tipped into Plimmer's catalogue is a useful series of letters from book and print seller James Rimell & Son, which provide crucial provenance information. The letters date to 1878 and are an attempt to interest the Society in purchasing a collection of engraved portraits at the sale of the late 'Mr Gassiot of Clapham'. This was a former Fellow of the Society: John Peter Gassiot FRS (1797-1877), scientific writer, populariser and electrician. His collection of engraved portraits was vast, totalling 937.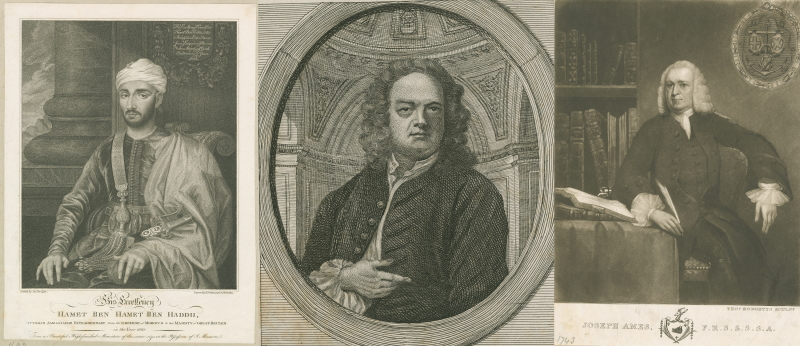 Portraits of [L-R] Muhammed ibn Haddu, IM/001823, James Gibbs, IM/001638, and Joseph Ames, IM/000086, from the John Peter Gassiot collection ©The Royal Society
We know from the 1878 Printed Council Minutes that his collection of engravings was, after inspection by Council, purchased by the Society in November for £35 – a bargain, given Rimell & Son's estimate that it likely cost Gassiot around £1,000 to collate. Plimmer's catalogue acknowledges that the bulk of the material listed therein is from the 'Gassiot collection', while the other items present have been 'acquired by presentations at various times'. Indeed, while the Gassiot collection continues to represent a significant portion of our engraved portraits – 937 out of around 1250 – we are left with certain provenance gaps to fill, and I've become increasingly interested in where the remaining 300 or so might hail from.
There are several known sub-series of engravings separate to the Gassiot collection. There are the mezzotints of former Presidents of the Royal Society donated by Martin Folkes PRS (1690-1754), and discussed in this post by Anna Marie Roos. We also have Vanity Fair caricatures from Charles Scott Sherrington PRS (1857-1952), and I recently found evidence of another, lesser-known example: the Edward Sabine collection.
In cataloguing some of our larger prints for the Picture Library, I kept coming across examples with the handwritten inscription 'From the E. Sabine Collection'. I followed up with the Council Minutes to see if I could discover any more information, and found the following entry from 1884: 'A collection of engraved and lithographic portraits of scientific men was laid on the table, with a letter from Mr. R. H. Scott, explaining that they were offered to the Society by the executors of the late Sir Edward Sabine.' The number of prints is not given, and I'm curious to discover the extent of Sabine's collection as I continue cataloguing.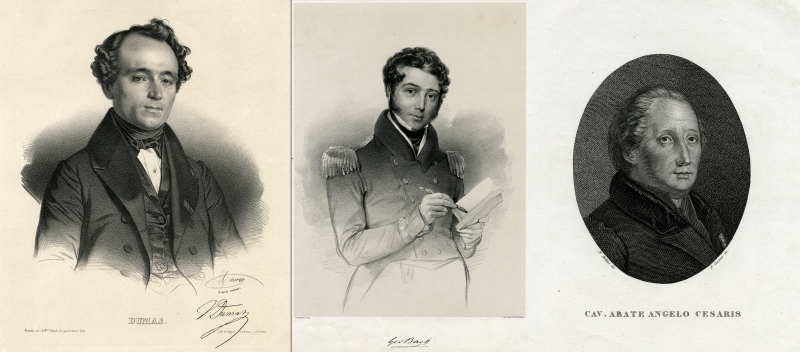 Portraits of [L-R] Jean Baptiste Andre Dumas, IM/005713, George Back, IM/005504, and Angelo Cesaris, IM/000782, from the Edward Sabine collection ©The Royal Society
What's clear is that many Fellows – from Folkes to Gassiot to Sabine and beyond – appear to have been preoccupied with creating a visual record of those who came before them. As with so much of our collection, I believe it is largely former Fellows that we must thank for our series of engravings today, and I hope to uncover more examples and evidence of this over time.